Description
The Pineapple Sandwiches Collection
I just had to include a depiction of this iconic Retro VW bus into the mix of this beach collection—mainly because of how it represents anywhere from nostalgic memories of those long and epic family expeditions of road travel–all the way to slow and relaxing, once-off days at the beach.
I think many families who love to travel have found these fun vehicles useful—and probably have lots of amazing stories to go along with them :).
This piece is from my brand new summer collection called the Pineapple Sandwiches collection—a collection of pieces meant to "help bring the beach to you," and remind you of special memories—or meet the needs of those walls in your home or beach house that just really need an update through a beautiful summer piece of art celebrating the sea.
PRODUCT DETAILS:
There is ONE original of this piece, so when it's gone, it's gone.

  

Then there are 2 available prints in various sizes (choose size in the menu above for pricing).
This piece is from my summer collection called The Pineapple Sandwiches Collection
Original artwork is painted on medium textured, cold press, acid free Arches watercolor paper.

  

Prints of artwork are printed on medium texture, cold press watercolor paper.
Art prints do not come framed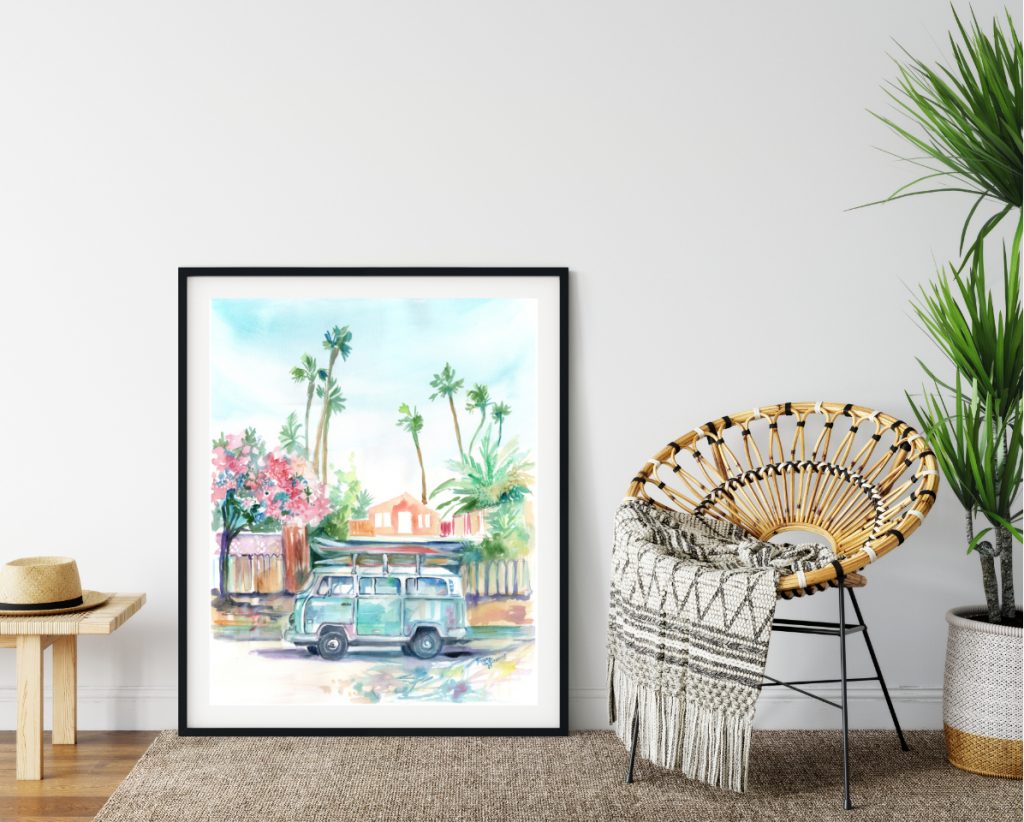 Have questions? I'm here to help!