Description
The Pineapple Sandwiches Collection
A hat and sunglasses and your favorite book—what more do you need for a perfect day at the beach 🙂 (Ok, maybe some sunscreen too :)…)
Coming home after spending the day at the beach leaves you feeling like a different person. Sun kissed skin, refreshed and sleepy at the same time because the sun forces you to sit still and relax and enjoy it…what a perfect way to spend a day.
This is another piece from The Pineapple Sandwiches collection—my summer collection of art celebrating the beauty and sweet memories of the sea.
 

These pieces would make the perfect addition to your home or beach house, or even a special and meaningful gift to that loved one who has a special place in their heart just for the sea 🙂
PRODUCT DETAILS:
There is ONE original of this piece, so when it's gone, it's gone.

  

Then there are 2 available prints in various sizes (choose size in the menu above for pricing).
This piece is from my summer collection called The Pineapple Sandwiches Collection
Original artwork is painted on medium textured, cold press, acid free Arches watercolor paper.

  

Prints of artwork are printed on medium texture, cold press watercolor paper.
Art prints do not come framed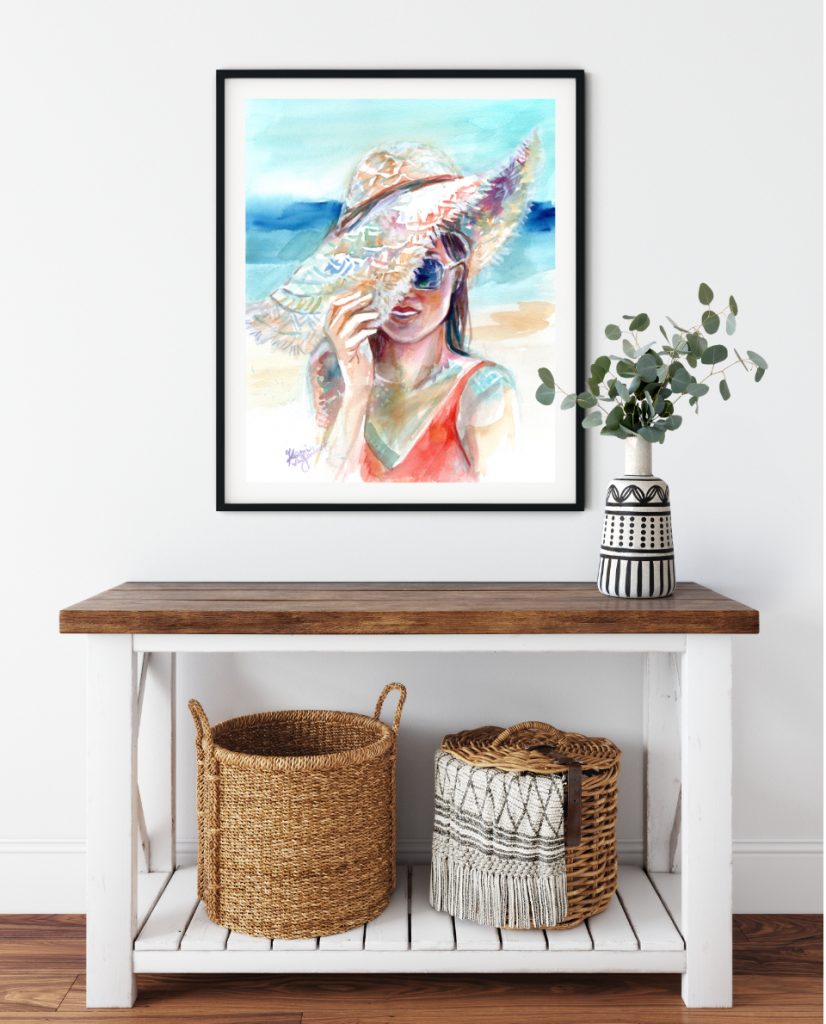 Have questions? I'm here to help!