Description
The Pineapple Sandwiches Collection
There is something so magical about standing on the edge of the ocean watching a sunrise or sunset.  You feel so small compared to the never ending waves in front of you.
Whenever I'm standing before something beautiful…from the big and beautiful scenery during my travels, to the tiny moments of my day when my kids are laughing their sweet laughs…I want to capture it and keep it forever with a photo or painting.  But then, when I look at the result, the image is never as beautiful as the real thing.  It's only a shadow.  A reminder of the beauty in front of us of these precious gifts God gives.   I always feel like there is no way to do it justice.  No words are good enough.  No pictures are the same. 
It reminds me of the story of Moses in the Bible, when he asked God to show him his glory, and God passed over him and shielded him so he only saw his back.  Moses wouldn't have physically been able to handle all of that beauty and glory.  Nothing can do it justice…
I think the beauty of sunsets and God's gorgeous earth reminds us that we can only taste a glimpse…
What a cool thought it is, though, knowing how beautiful the sunsets and life moments are now in a tainted, fallen world…how much more beauty will we experience in heaven where all the bad and sad and everything that taints the world….is gone…
This piece is the first of my brand new summer collection called the Pineapple Sandwiches collection.   Whether you need a fresh new summer piece for your favorite wall, or just want to be reminded of your favorite beach getaways, this is the perfect solution.  What a perfect way to escape from the mundane of everyday into the beauty of the beach.
PRODUCT DETAILS:
There is ONE original of this piece, so when it's gone, it's gone.

 

Then there are 2 available prints in various sizes (choose size in the menu above for pricing).
This piece is from my summer collection called The Pineapple Sandwiches Collection
Original artwork is painted on medium textured, cold press, acid free Arches watercolor paper.

 

Prints of artwork are printed on medium texture, cold press watercolor paper.
Art prints do not come framed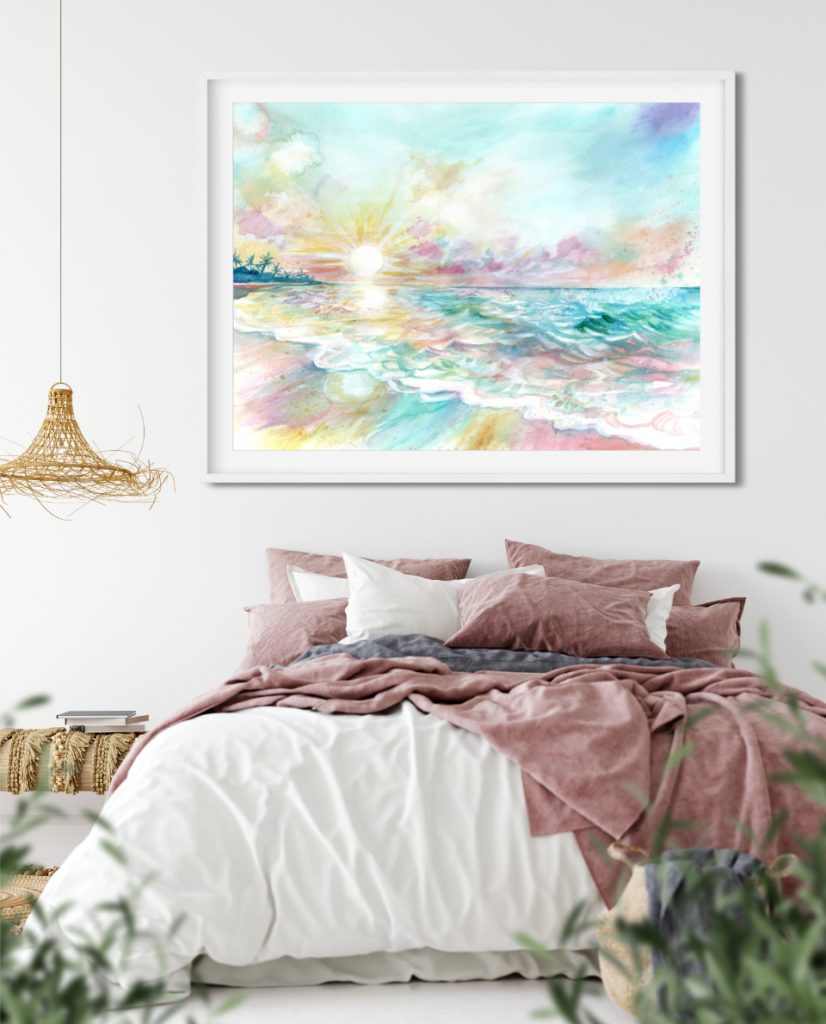 Have questions? I'm here to help!