Description
The traveling sea turtles
The Pineapple Sandwiches Collection
This is a painting of migrating sea turtles. Not only were they fun to paint in "seas" of colors, but these creatures are really fascinating—especially the fact that the can travel hundreds and even thousands of miles—across entire oceans!
This painting would make a beautiful addition to your favorite wall in your home or beach house and help to create an atmosphere of ocean whimsy and magic.
The Pineapple Sandwiches collection is my brand new summer collection with its main purpose being to help "bring the beach to you".
 

I hope they bring you closer in your mind and heart to the sea, even if you're miles or months away from getting to physically go.
PRODUCT DETAILS:
There is ONE original of this piece, so when it's gone, it's gone.

  

Then there are 2 available prints in various sizes (choose size in the menu above for pricing).
This piece is from my summer collection called The Pineapple Sandwiches Collection
Original artwork is painted on medium textured, cold press, acid free Arches watercolor paper.

  

Prints of artwork are printed on medium texture, cold press watercolor paper.
Art prints do not come framed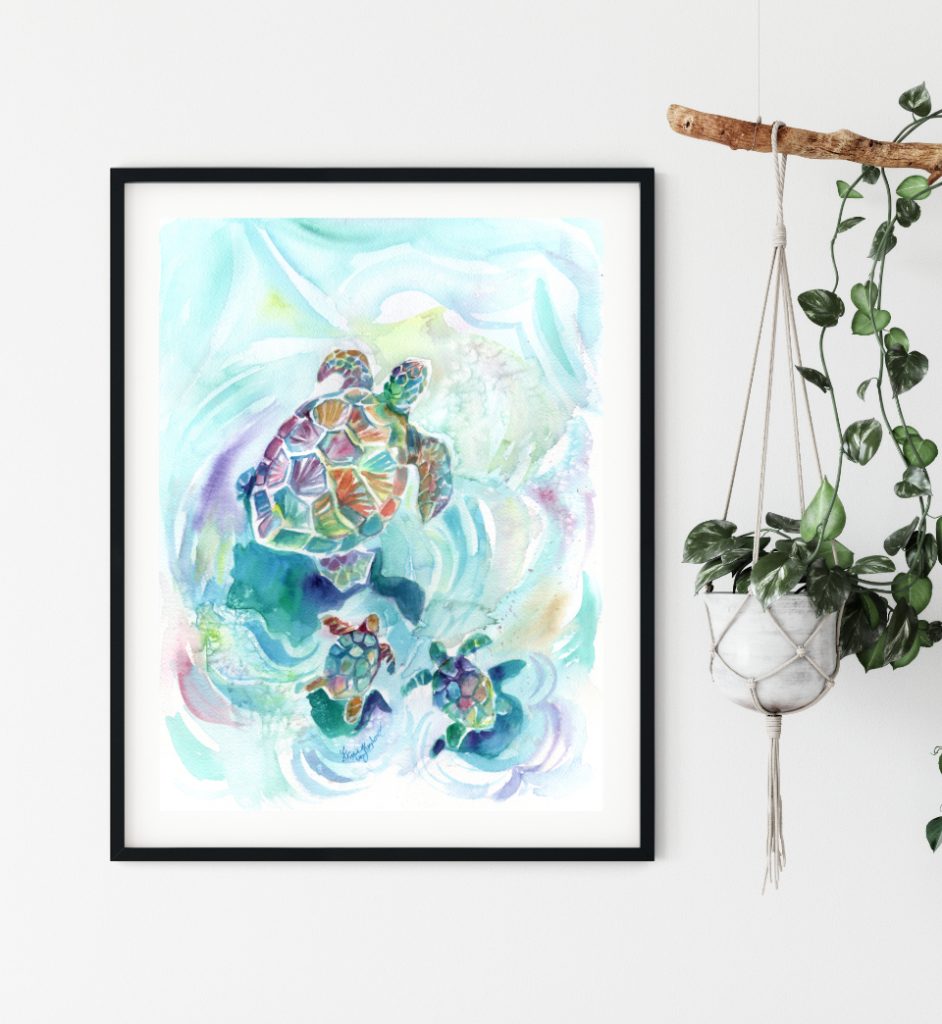 Have questions? I'm here to help!