Creating Forever Keepsakes
for your home through Romantic, watercolor art pieces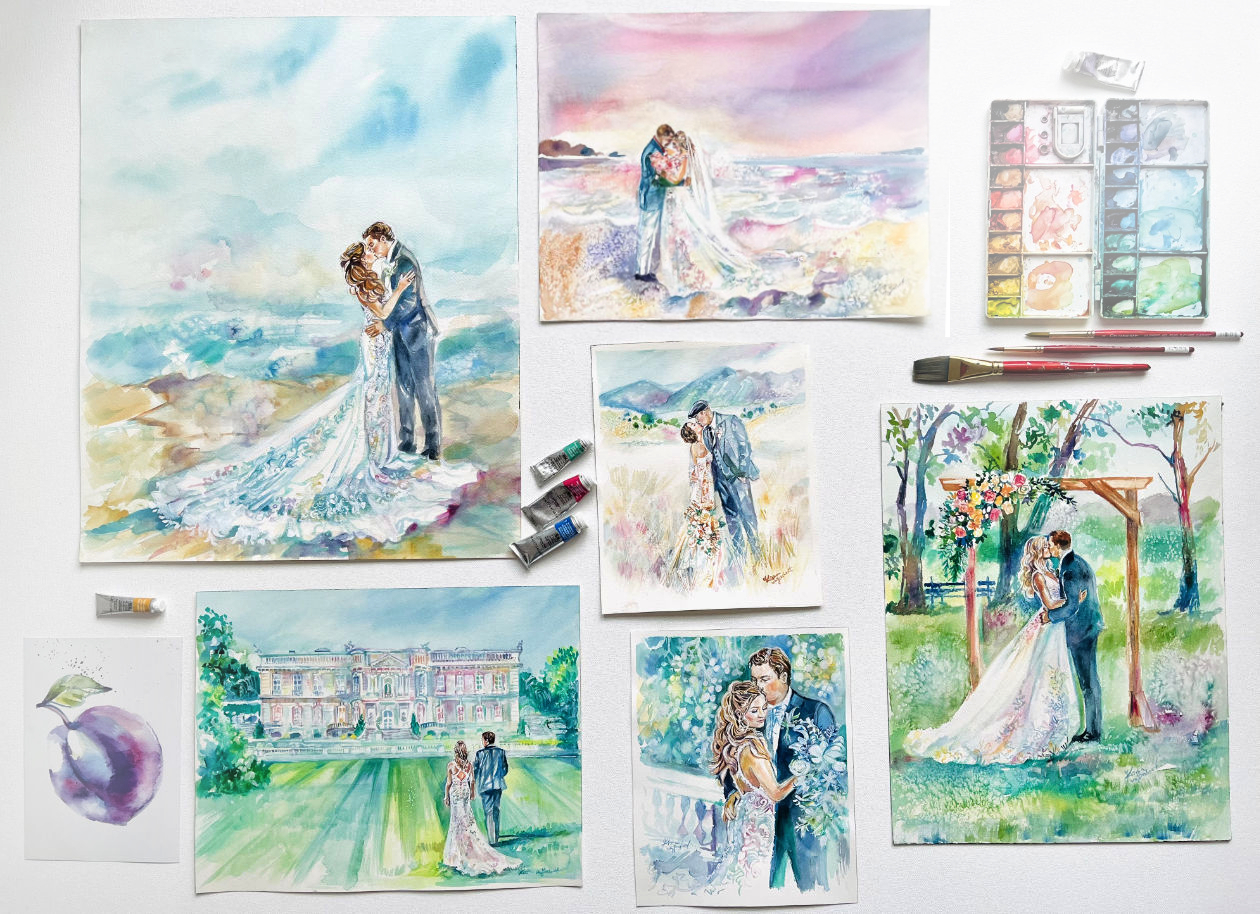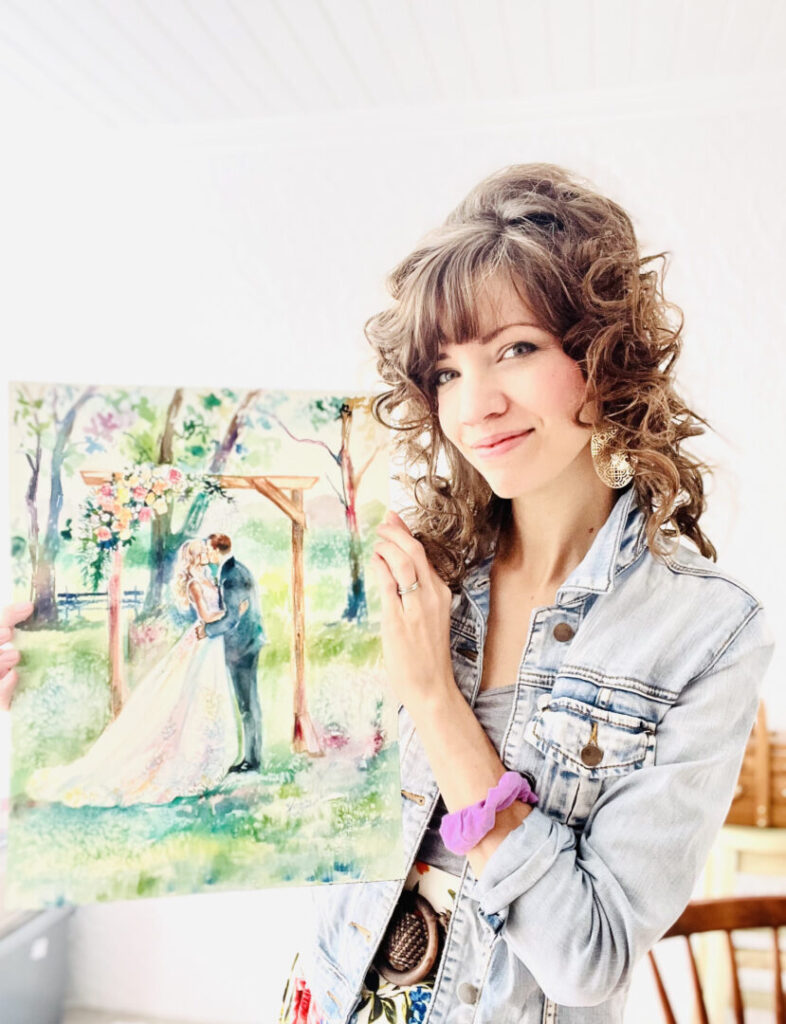 My name is Kristin, and I'm a watercolor artist who loves to capture life's most precious moments and memories through watercolor painting.   
Thanks so much for visiting my shop!  I can't wait to hear your story and to help adorn the walls of your home with the most special, forever keepsakes!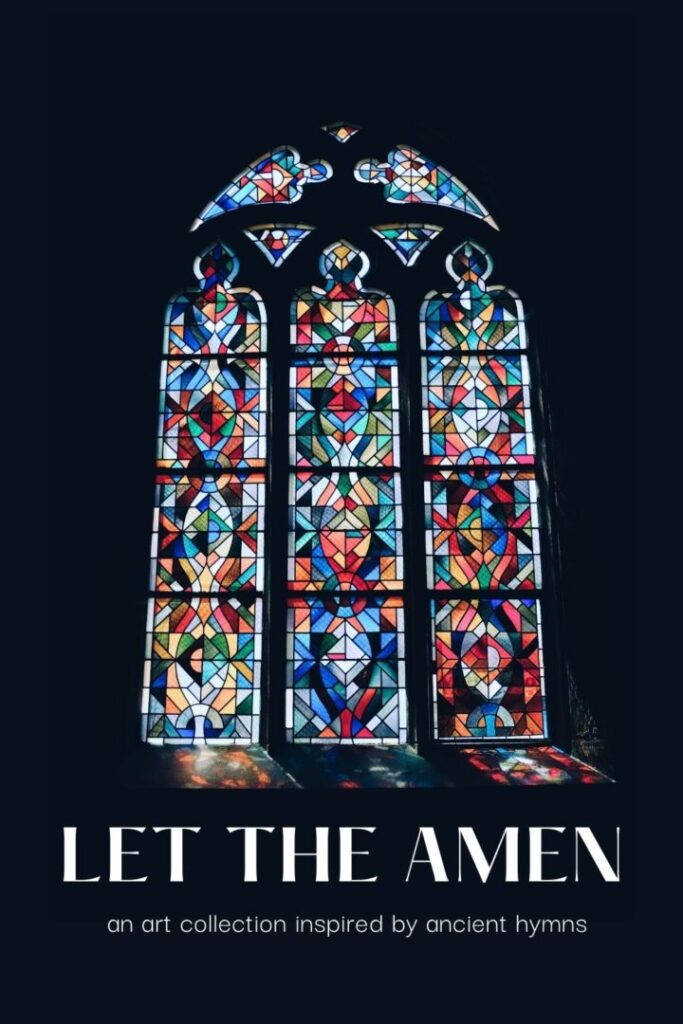 My brand new collection is live!!! This series of art is based off a few of my favorite hymns.  I created a 12 piece series, and then repurposed some of the pieces by printing onto mugs, decorative pillows and more! I hope you are blessed tons by the messages and truths these artworks represent.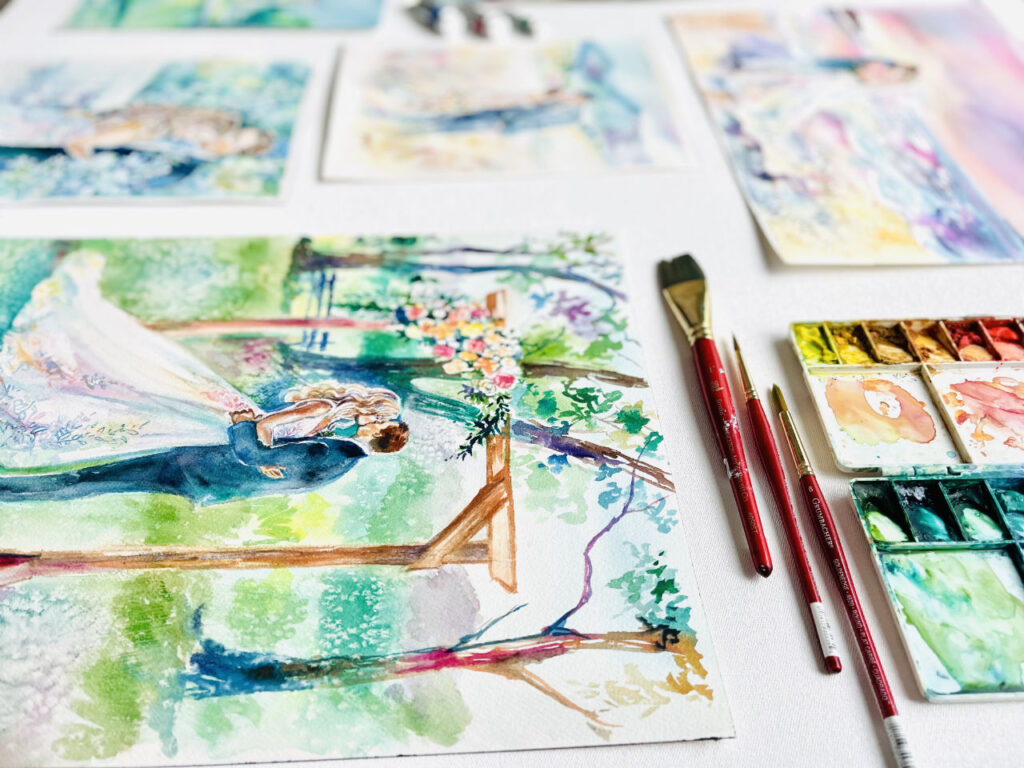 The most beautiful way to treasure your love story
My absolute best seller since I started my business has been custom wedding portraits–mainly for first anniversary or special anniversary gifts…and I LOVE doing them!  They are my favorite kind of project.  I love hearing my customer's stories, and translating their beautiful memories into timeless watercolor keepsakes.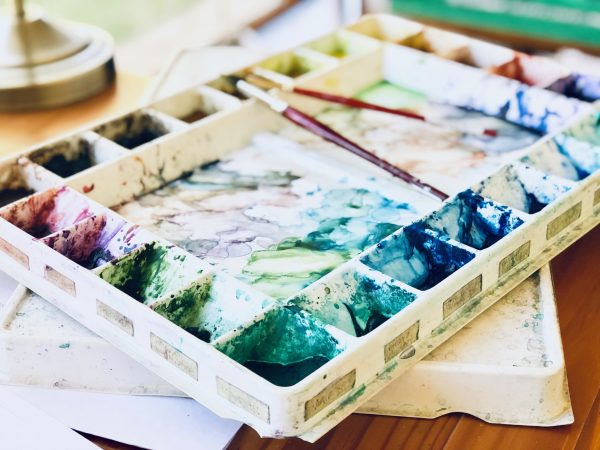 Join the Purple Plum Studio VIP club and get 20% off your first order!  Plus, receive insider news, special discounts (reserved just for you) and more!
Looking for something custom?
We love anything custom here at the Purple Plum Studio!  Helping to create the perfect art that will serve as a timeless keepsake for you and your loved ones brings us tremendous joy!  Read more about our custom portrait process–and if you have more questions, don't hesitate to contact us!