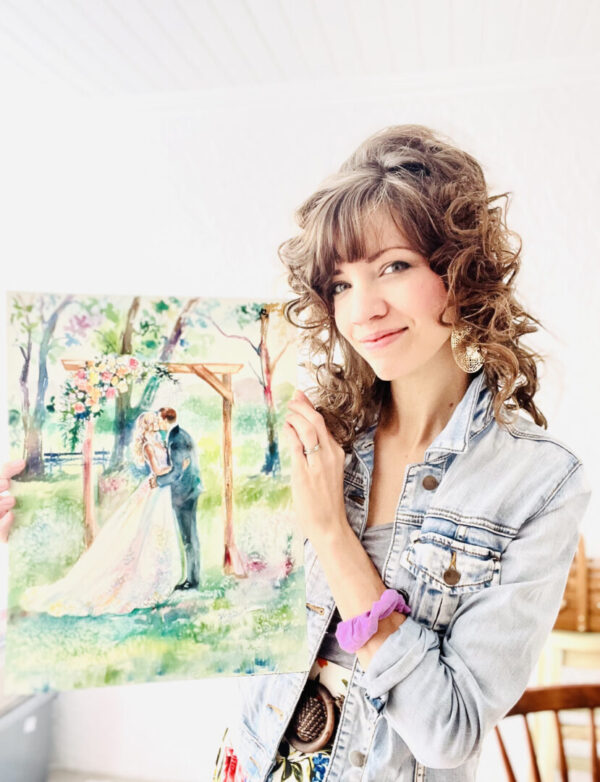 How you helped the Purple Plum Studio become a reality
Before I created The Purple Plum Studio, (previously named Simply Art by Kristin), I was just out of college, engaged and looking for a way to pay for my wedding :), but most of all,  longing to use my Fine Art degree in a way that mattered, and would touch people's lives in a special way. One day… after lots of encouragement from friends and family, I opened an Etsy shop and put up some of my old artworks from university days, just to take the first step and get my work out there.  One such artwork was a painting of a couple sharing a kiss on their wedding day. 
And then, it happened…
I received my first custom order to create a one year paper anniversary gift.
Because I mainly paint in watercolor, I LOVE portrait art, and the first anniversary gift on the traditional list is paper, it fit in perfectly with the theme!

 

The customer sent me one of his favorite photos from his wedding day, and I had the immense privilege of turning it into a painting for him!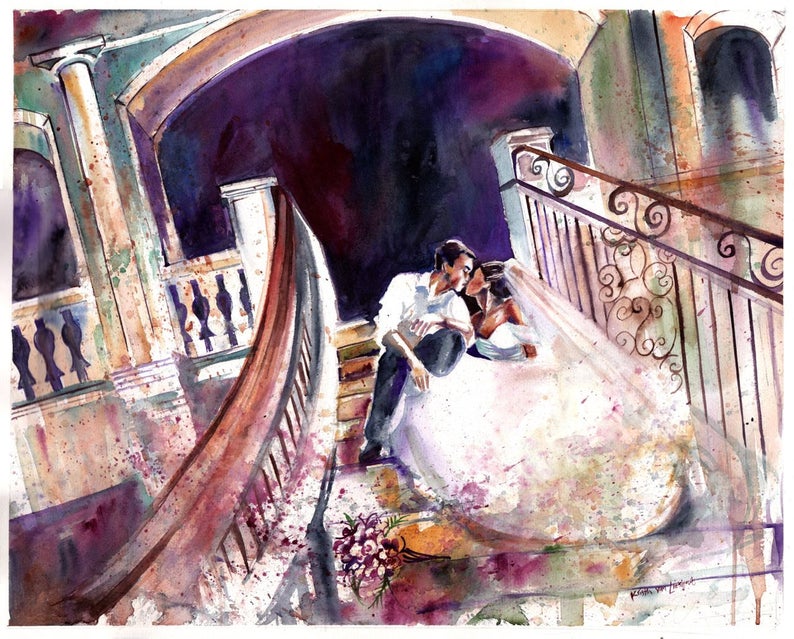 I decided…
to set out and create special works of art that would do more than just be a pretty picture to hang on a wall…
but that would celebrate some of life's most precious moments…moments that you don't want to forget…moments that not even a photo can capture fully…
Only a special, handmade, original painting would suffice.
That first order spiraled into hundreds of orders of creating original paintings from some of the most special moments in people's lives!

 
What an honor!!!
This response led to creating a whole new line of products that can be customized for people looking for that special gift for their loved one.

  My

 heart is to celebrate this beautiful life and all its special moments, big or small, in a sentimental, artistic impression that will touch those who look at it.
There was always an underlying fear that the product line would fail, that people wouldn't like the products…(these fears can be so crippling).
BUT, after the release of our first product line, we have been blown away by the response of pure love and joy that everyone who sees the product experiences! 
So…
a special thanks to all of you who have supported me in this journey, and have let me in to those precious moments of your life through watercolor painting!