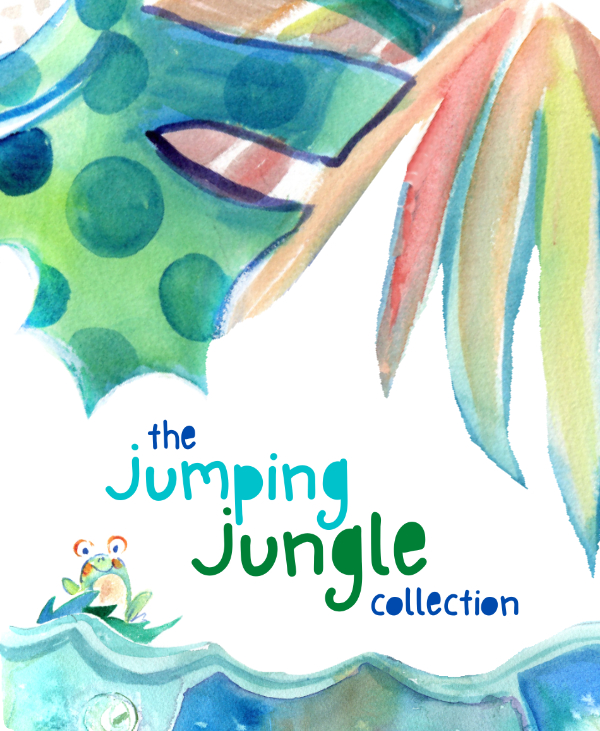 a colorful jungle
adventure!
I'm so excited to introduce to you my very first line of kids wall art–the Jumping Jungle Collection!
These bright and happy jungle friends are here purely to make your child's room his/her happiest place–a place they love to play, to sing, to imagine, to dream peacefully…to  simply be themselves.
Creating art for my own children's rooms was such a joyous adventure for me, and I really wanted to share that joy with you, too, through this fun and colorful collection of kid's wall art. 
  It can be quite daunting–especially as a new mom–when it comes to choosing decor for your child's room.  There are so many themes out there, and so many things to decide on…it can be so overwhelming!  This is why I decided to create a line mixed with gender neutral pieces, as well as specific girl/boy pieces–so there is something for everyone.  And my goal was to keep them bright and colorful so they could fit in with lots of different themes and styles. 
These pieces can also be mixed and matched to make special gallery walls for your child's room. 
And, so many of the paintings can be customized with your child's name–which would make the wall art SO much more special! 
I hope you enjoy  these special jungle friends and filling your child's room with a colorful jungle adventure 🙂