Description
The Mended in Gold Collection
Throughout the Bible, there is a beautiful analogy of Christ and the church being his bride.  There are SO many beautiful aspects about this analogy, and tons of scripture to point to the amazing "marriage feast of the Lamb" that is yet to come.
I've always had such a fascination for how Indian brides dress up for the weddings–full of color and gorgeous jewels, they shine so brightly on their special days.
This painting represents such a bride, and it reminded me of this beautiful analogy in the Bible as well.
"Yes, I swore an oath to you and entered into a covenant with you, and you became Mine,' says the Lord God… I clothed you in embroidered cloth and gave you sandals of badger skin; I clothed you with fine linen and covered you with silk. I adorned you with ornaments, put bracelets on your wrists, and a chain on your neck. And I put a jewel in your nose, earrings in your ears, and a beautiful crown on your head. Thus you were adorned with gold and silver, and your clothing was of fine linen, silk, and embroidered cloth. You ate pastry of fine flour, honey, and oil. You were exceedingly beautiful, and succeeded to royalty. Your fame went out among the nations because of your beauty, for it was perfect through My splendor which I had bestowed on you," says the Lord GOD."–Ezekiel 16:8-14
It's such a wonderful reminder of God's great love for us…and how because of His sacrifice through Christ, we are made pure and holy and beautiful through Him.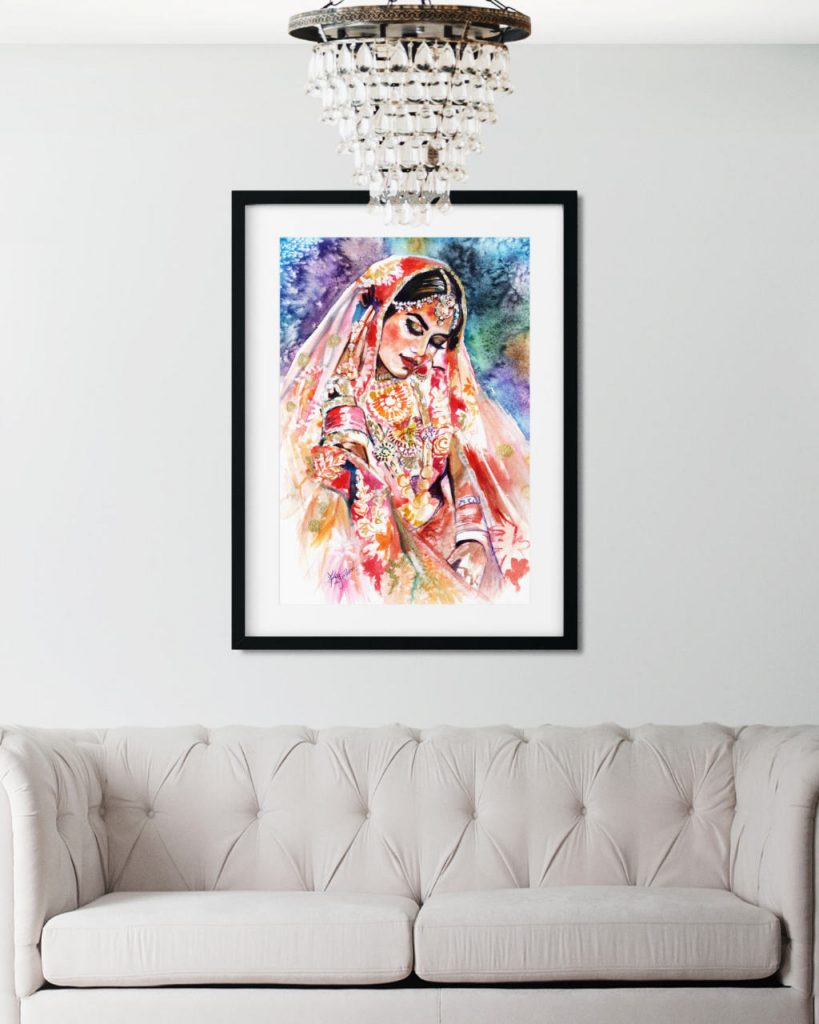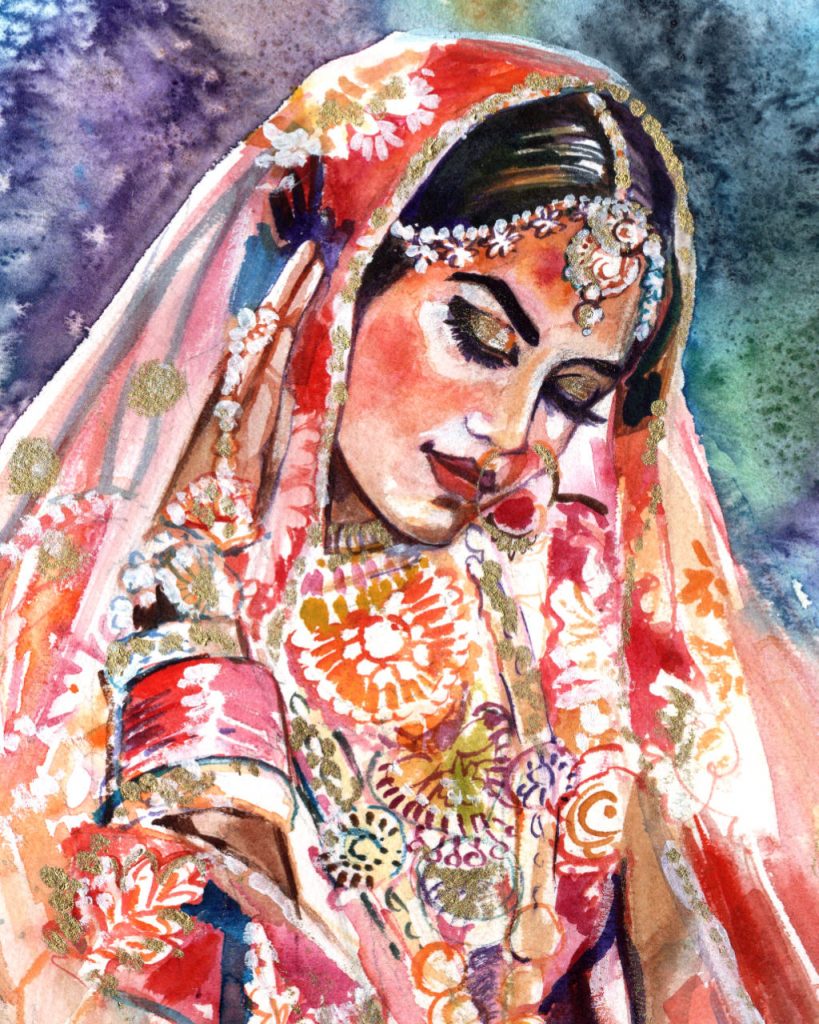 PRODUCT DETAILS:
 

Prints of artwork are printed on medium texture, cold press watercolor paper.

There are various size prints available for this artwork, as well as one original.  See the drop down menu for sizing options

Both the original art and prints do not come framed