Description
The Pineapple Sandwiches Collection
"The beach—the only place where salt lowers your blood pressure" 🙂
The older I get, the more crucial it seems to find ways to relieve stress :).
 

I don't know what it is about being an adult, but it can be very hard sometimes.

 

Sometimes,  you just need to escape, and take time out to reflect and breath and gain perspective.

 
There's nothing like a day at the beach to help escape and return to a state of calm once again :).
 

With what seems like an endless sea before you, problems just seem smaller…and perspective comes…
What a beautiful gift God's creation gives us.  When we stand next to it, we can be reminded of how big He actually is.  How if he can be in charge of the waters (with just his words), and speak such amazing beauty into being, again with just his words, and care for even the tiniest of birds and creatures, HOW MUCH MORE does he care for us.
We can't always escape to the beach though.
  (

I don't think I'm the only one that lives far away from the coast). Surrounding myself with reminders to look at in my home that can be small outlets of escape is SO helpful!

 

Oh the power of art to help us escape and reset 🙂
This piece is from my brand new summer collection called the Pineapple Sandwiches collection in my attempt to "help bring the beach to you."
PRODUCT DETAILS:
There is ONE original of this piece, so when it's gone, it's gone.

  

Then there are 2 available prints in various sizes (choose size in the menu above for pricing).
This piece is from my summer collection called The Pineapple Sandwiches Collection
Original artwork is painted on medium textured, cold press, acid free Arches watercolor paper.

  

Prints of artwork are printed on medium texture, cold press watercolor paper.
Art prints do not come framed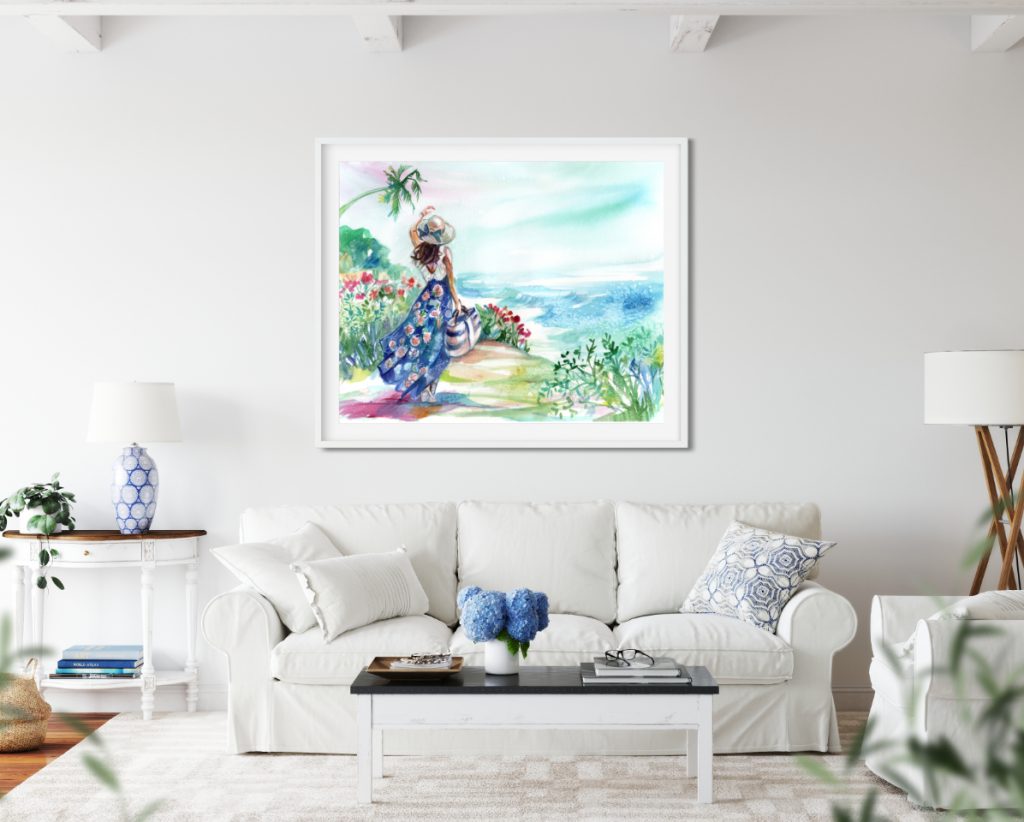 Have questions? I'm here to help!