Description
Let us Run with Perseverance
Grace in the Ordinary–a Mother's day mini gift collection
"Therefore, since we are surrounded by such a great cloud of witnesses, let us throw off everything that hinders and the sin that so easily entangles. And let us run with perseverance the race marked out for us, fixing our eyes on Jesus, the pioneer and perfecter of faith."–Hebrews 12:1-2a
I did this painting of horses racing to represent the bigger "race" we're called to as Christians…There are many things these verses speak into, but I wanted to focus on the word "perseverance."
As with all callings, being a mom requires the act of enduring and persevering…whatever the day may bring, whatever the task (big or small) in front of us is.
This painting is meant to be a reminder of persevering through the "race marked out for us, fixing our eyes on Jesus, the pioneer and perfecter of faith."
This painting is a part of my Mother's day mini gift collection.  I sought to create really special and meaningful art that could serve as a way to touch the heart of your loved one, and speak louder than any words  could  say to express how much we love our moms :). 
I created 5 pieces of art, but then I have made different options available for printing–mugs, notebooks, candles, cards–so you can choose the perfect gift for your mom/loved one.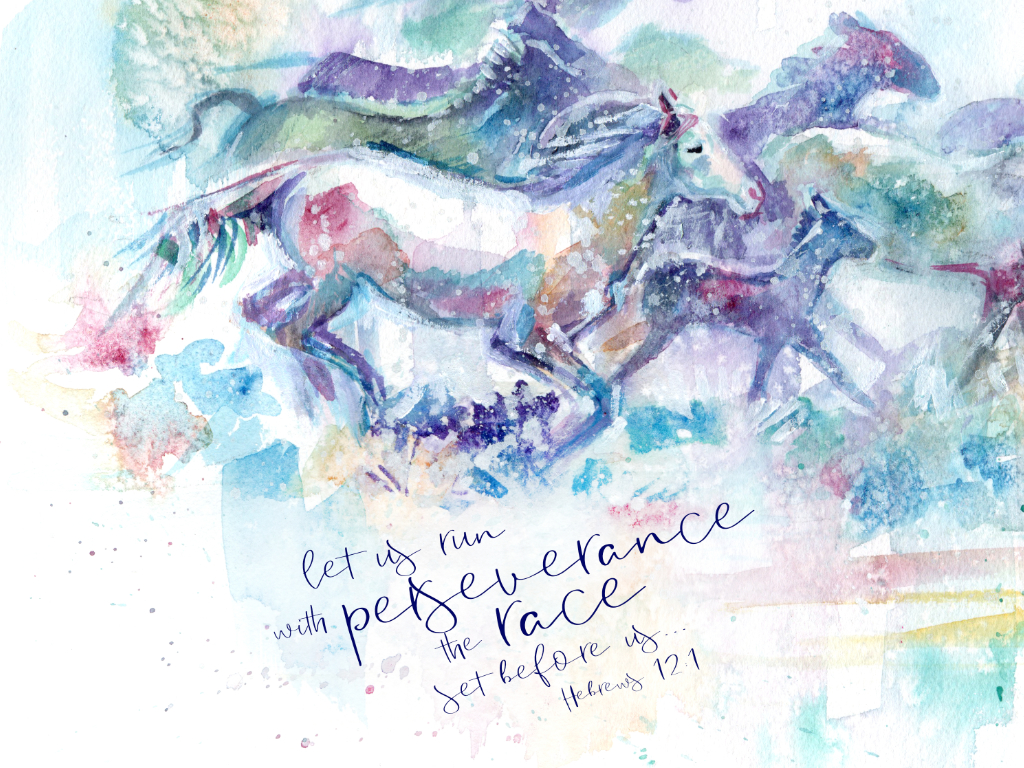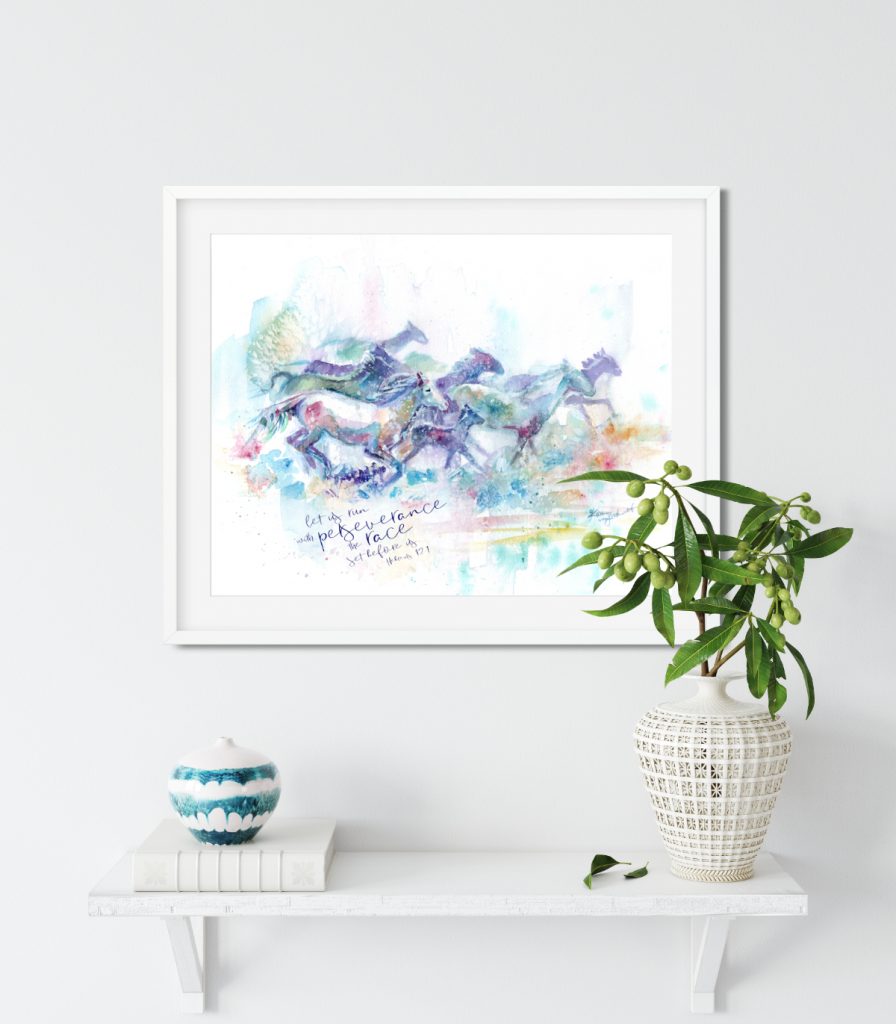 PRODUCT DETAILS:
 

Prints of artwork are printed on medium texture, cold press watercolor paper.

There are various size prints available for this artwork, as well as one original.  See the drop down menu for sizing options

Both the original art and prints do not come framed