Description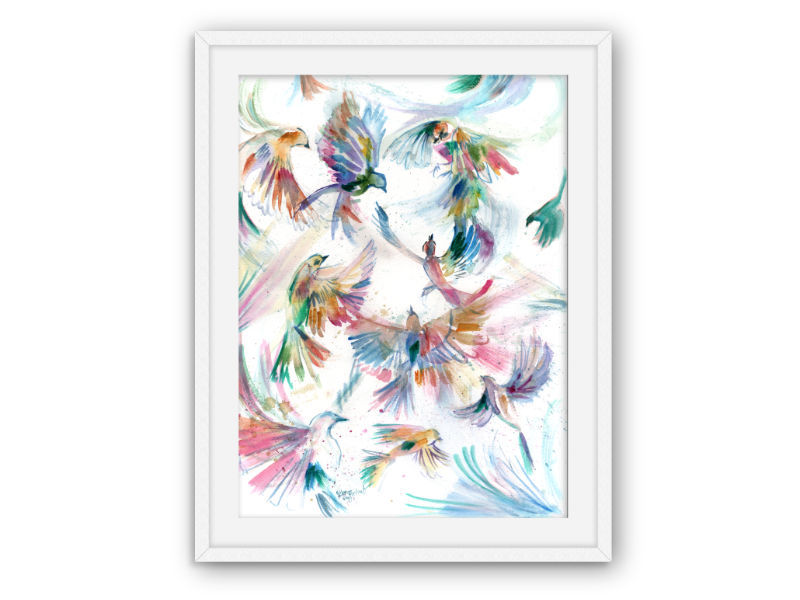 In the midst of confusion, He is near...
The Singing Sparrow Collection
"When confusion settles in
And direction is unclear
When chaos seems to reign
And hearts cling to fear
He is near
He does not let go"
There are many confusing seasons we face in life…whether it's facing big decisions, not understanding what is going on around us, all the differing opinions of friends, and then the business and bustle of life can make it hard to truly hear what God is saying.
But in the middle of ALL the noise, His is a still small whisper.
 

He's not shouting at us, or trying to bombard us with information or sell us something…He just wants us what is best for us—to draw near to Him because He has drawn near to us.
This painting represents a confusing array of flying sparrows—all flying in different directions, crashing into one another…to remind us that even in seasons like this, He is near, and He doesn't let go.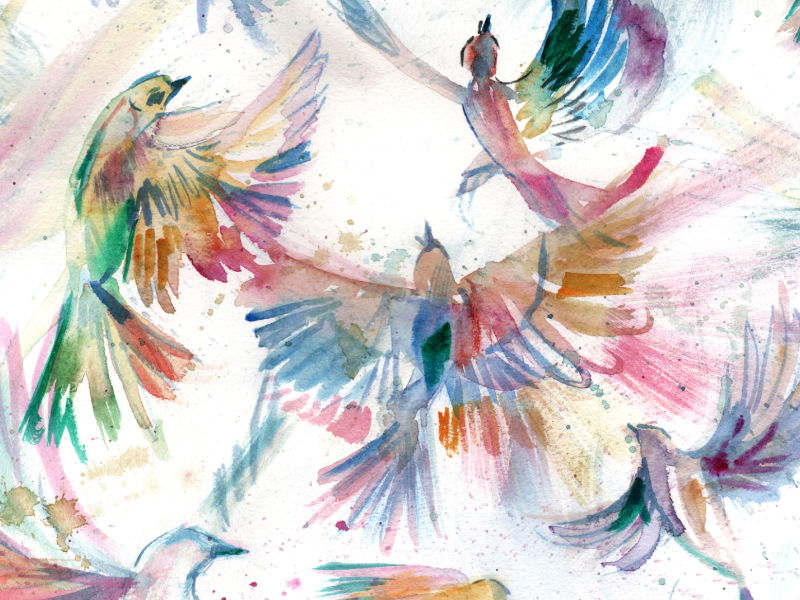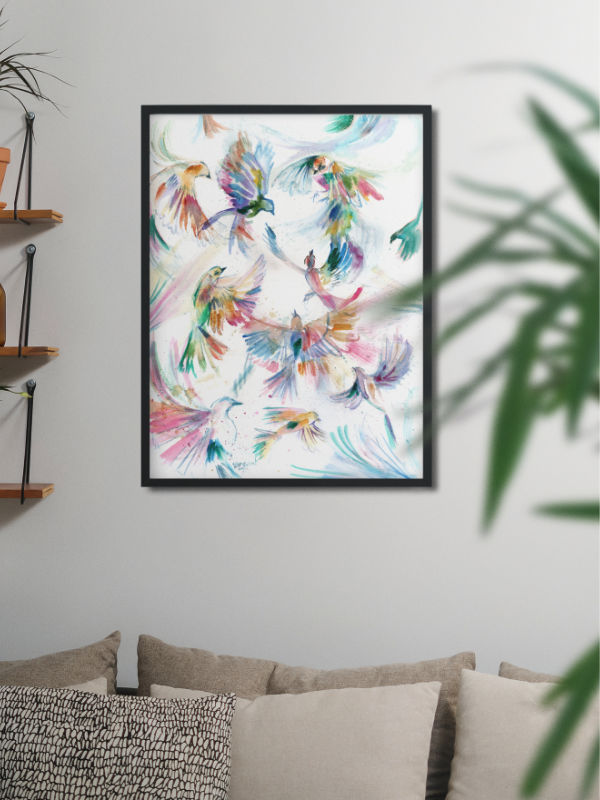 PRODUCT DETAILS:
There are various size prints available for this artwork, as well as one original.  See the drop down menu for sizing options

Prints of artwork are printed on medium texture, cold press watercolor paper.

Both the original art and prints do not come framed