Description
The Pineapple Sandwiches Collection
Racing to grab the perfect spot with beach chairs and umbrellas on a busy beach day is always a challenge.
 

But once you camp out and find your "home" for the day and settle in, the time of relaxing and enjoying the sun and sea can begin.
This is a painting depicting the simple beauty of beach umbrellas by the sea—a representation of those fun beach memories that are made.
The Pineapple Sandwiches collection is my brand new summer collection with it's main purpose being to help "bring the beach to you".
 

I hope they bring you closer in your mind and heart to the sea, even if you're miles or months away from getting to physically go.
PRODUCT DETAILS:
There is ONE original of this piece, so when it's gone, it's gone.

  

Then there are 2 available prints in various sizes (choose size in the menu above for pricing).
This piece is from my summer collection called The Pineapple Sandwiches Collection
Original artwork is painted on medium textured, cold press, acid free Arches watercolor paper.

  

Prints of artwork are printed on medium texture, cold press watercolor paper.
Art prints do not come framed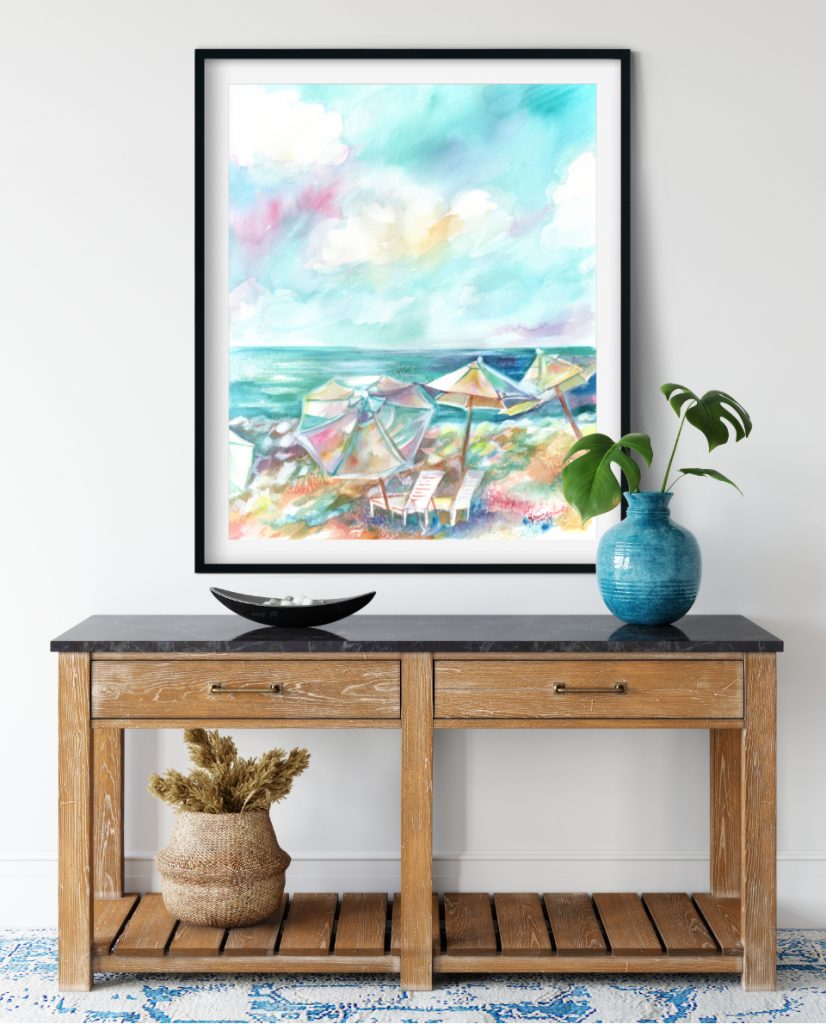 Have questions? I'm here to help!