Description
Jumping Jungle Collection
Chameleons are truly fascinating creatures, with their patient nature and special ability to adapt to their environment.  I just had to include this "little dragon" in this Jumping Jungle Collection, and I love what this article said about one of the lessons Chameleons teach us:
"One of the great lessons in Chameleon's ability to adjust to the environment is that we don't always have to stand out to make a difference. Some of the most amazing people are those working behind the lines without flash or notoriety. When we do choose to step out, we can choose whatever hues we wish for expressing our truth. More importantly still, Chameleon seems to know exactly when it's best to hide or shine by relying on natural instinct."  –by Spiritanimals/ Animal Spirit Guide
I hope my kids grow up with this kind of confidence–to be bold and shine when the moment is right, and be humble to do the unnoticed tasks–the ones only God sees–and to be content in both. 
This print would make a beautiful and colorful addition to your child's room or play room.  It can also be customized with your child's name to make it an even more special part of his or her room decor.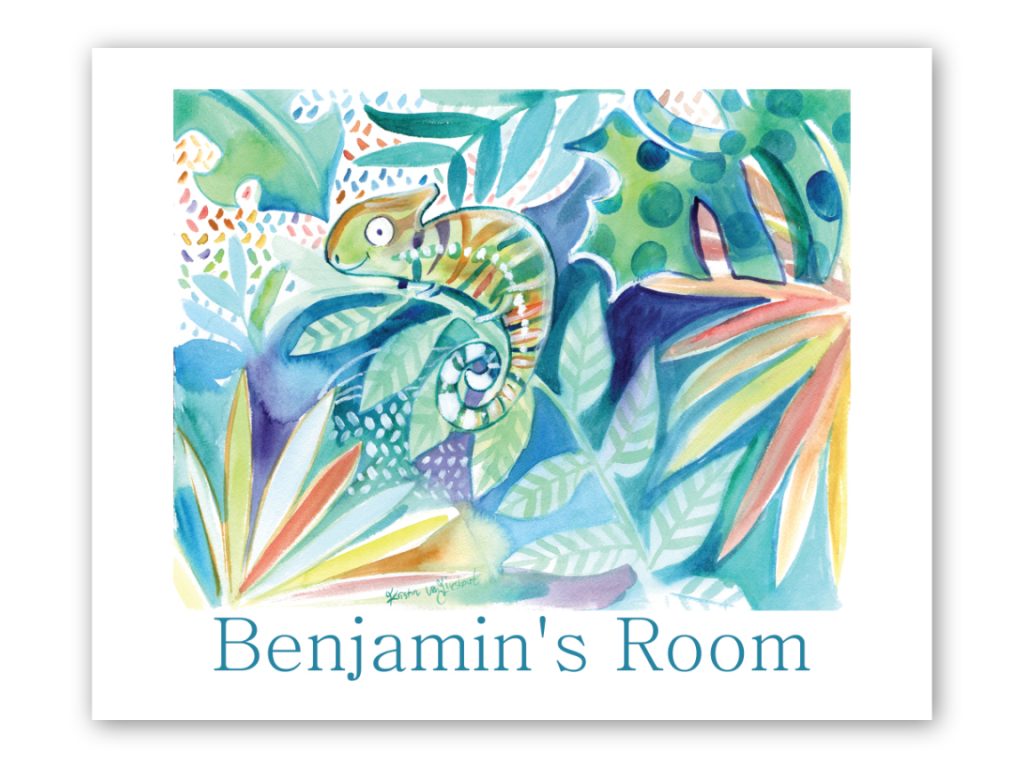 PRODUCT DETAILS:
There is ONE original of this piece, so when it's gone, it's gone.

  

Then there are 2 available prints in various sizes (choose size in the menu above for pricing).
This piece is from my kids wall art line called The Jumping Jungle Collection
Original artwork is painted on medium textured, cold press, acid free Arches watercolor paper.

  

Prints of artwork are printed on medium texture, cold press watercolor paper.
Art prints do not come framed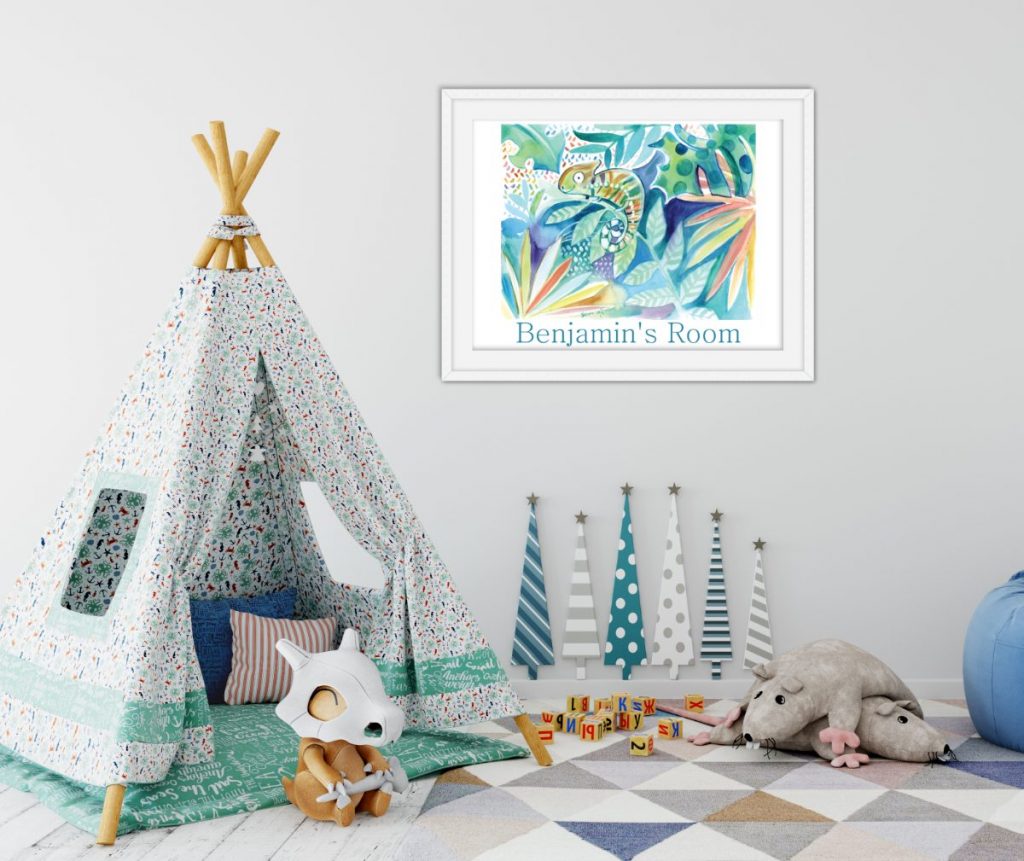 Have questions? I'm here to help!