Description
The Pineapple Sandwiches Collection
It's always a joy watching animals live their lives out in their natural habitats.
 

It can be so comforting, in a small way, to watch them, and I'm often reminded of the verses:
"Therefore I tell you, do not worry about your life, what you will eat or drink; or about your body, what you will wear. Is not life more than food, and the body more than clothes? Look at the birds of the air; they do not sow or reap or store away in barns, and yet your heavenly Father feeds them. Are you not much more valuable than they? Can any one of you by worrying add a single hour to your life?"—Matthew 6:25-27
This painting depicts the soft elegance of a great egret wading and surveying in the edge of the ocean water.
The Pineapple Sandwiches collection is my brand new summer collection with its main purpose being to help "bring the beach to you".
 

I hope these pieces bring you closer in your mind and heart to the sea, even if you're miles or months away from getting to physically go.
PRODUCT DETAILS:
There is ONE original of this piece, so when it's gone, it's gone.

  

Then there are 2 available prints in various sizes (choose size in the menu above for pricing).
This piece is from my summer collection called The Pineapple Sandwiches Collection
Original artwork is painted on medium textured, cold press, acid free Arches watercolor paper.

  

Prints of artwork are printed on medium texture, cold press watercolor paper.
Art prints do not come framed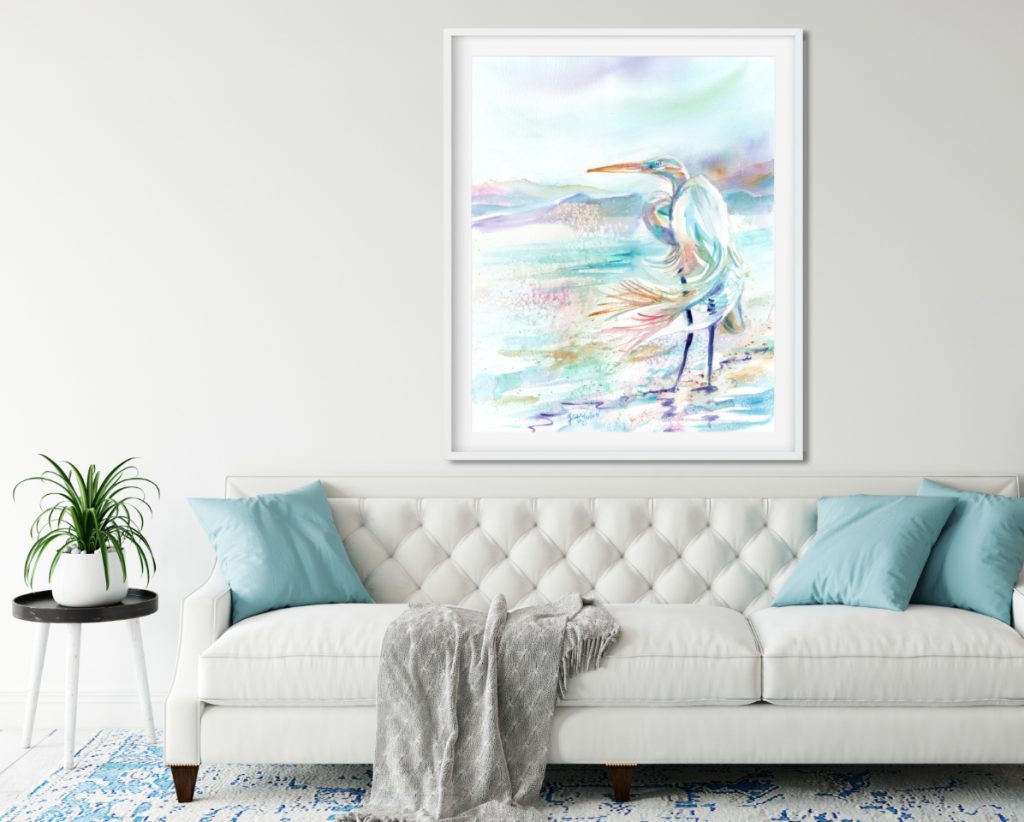 Have questions? I'm here to help!