Description
The Pineapple Sandwiches Collection
Wherever you travel, it's always so fun to gather a few small mementos to take home.
 

Big or small, mementos and souvenirs help us keep memories safe.

 

When you look at a collection of artifacts from your past, or from a special trip, each piece holds a story, and triggers your mind to remember and rejoice in the experiences you had.

 

They almost act like time machines—zooming you back in time to that special place and moment.
Whenever I go to the sea, I love collecting seashells—as I'm sure many do.
 

Not only are seashells beautiful—and fascinating in themselves since not one of them is the same—they are beautiful reminders of those fun and relaxing days at the beach.
My grandmother (on my mom's side), loved collecting seashells.
 

I remember she kept a shelf in her bathroom with her favorites.

 

She had a really big one, and she would always tell us if we held it up to our ear, we could hear the ocean.

 

Sure enough, there always seemed to be a buzz in the ear…maybe it was just the power of imagination that helped us hear, but it was so fun to be exported to the beach no matter where you were in the world. 🙂
This is another piece from The Pineapple Sandwiches collection—my summer collection of art celebrating the beauty and sweet memories of the sea.
 

These pieces would make the perfect addition to your home or beach house, or even a special and meaningful gift to that loved one who has a special place in their heart just for the sea 🙂
PRODUCT DETAILS:
There is ONE original of this piece, so when it's gone, it's gone.

  

Then there are 2 available prints in various sizes (choose size in the menu above for pricing).
This piece is from my summer collection called The Pineapple Sandwiches Collection
Original artwork is painted on medium textured, cold press, acid free Arches watercolor paper.

  

Prints of artwork are printed on medium texture, cold press watercolor paper.
Art prints do not come framed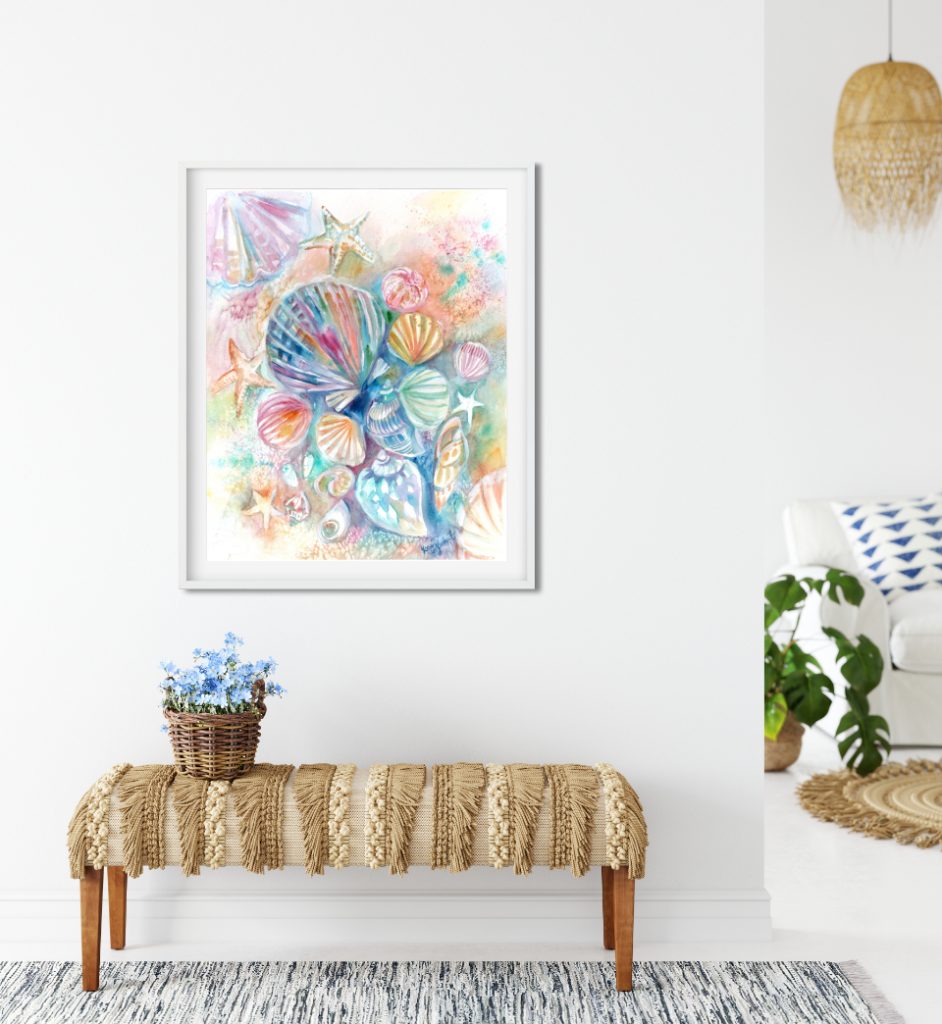 Have questions? I'm here to help!