Description
The Pineapple Sandwiches Collection
There are so many happy memories of family trips to the beach growing up, but one I remember so clearly is when we used to visit my grandparents.
My grandparents spent 25 years as missionaries in Argentina.
 

When they retired from the field, they spent several years in New Orleans where my grandfather taught at New Orleans Seminary.

 

My parents would take us to visit, and although I was really young—like around 4—I remember going to the beach with them.  I remember having picnics on big rocks and watching the waves crash and feeling the strong winds and saying goodnight to the sun.
On these picnics, my grandmother would make a strange but delicious treat…pineapple sandwiches.
 

Literally just pineapple between two slices of fresh white bread.

 

Many years later, I tried making this again, and it just wasn't the same.

 

I think she added an extra dose of love when she made them.

 

And sitting with them watching the sun set on the beach, having picnics on the rocks would make anything taste amazing.
So this painting of pineapples represents those cherished memories of trips to visit my special grandparents…and picnics in the sand…and pineapple sandwiches on the rocks 🙂
PRODUCT DETAILS:
There is ONE original of this piece, so when it's gone, it's gone.

  

Then there are 2 available prints in various sizes (choose size in the menu above for pricing).
This piece is from my summer collection called The Pineapple Sandwiches Collection
Original artwork is painted on medium textured, cold press, acid free Arches watercolor paper.

  

Prints of artwork are printed on medium texture, cold press watercolor paper.
Art prints do not come framed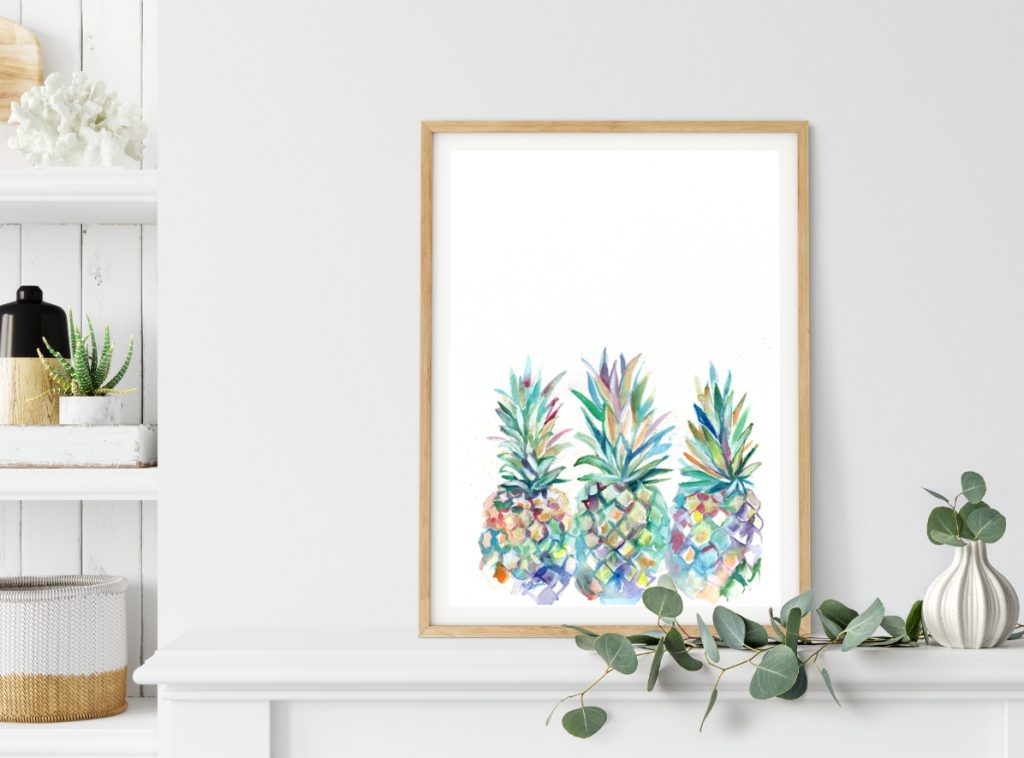 Have questions? I'm here to help!