Description
The Pineapple Sandwiches Collection
I think I can count on one hand how many times I've sat in a front row seat for a play production or live show.
 

There is definitely an extra amount of magic felt when you get to experience things close up and personal. 
This painting is meant to depict that same magical experience—to be on a quiet beach, up close and personal with the sea…it makes any other form of entertainment or pastime pale in comparison.
 

Escaping busy lives and screens and noise and information bombardment to instead have a front row seat next to the majestic ocean…what an incredible gift!
The Pineapple Sandwiches collection is my summer collection of art celebrating the beauty and memories of the sea.
 

These pieces would make the perfect addition to your home or beach house, or even a special and meaningful gift to that loved one who has a special place in their heart just for the sea 🙂
PRODUCT DETAILS:
There is ONE original of this piece, so when it's gone, it's gone.

  

Then there are 2 available prints in various sizes (choose size in the menu above for pricing).
This piece is from my summer collection called The Pineapple Sandwiches Collection
Original artwork is painted on medium textured, cold press, acid free Arches watercolor paper.

  

Prints of artwork are printed on medium texture, cold press watercolor paper.
Art prints do not come framed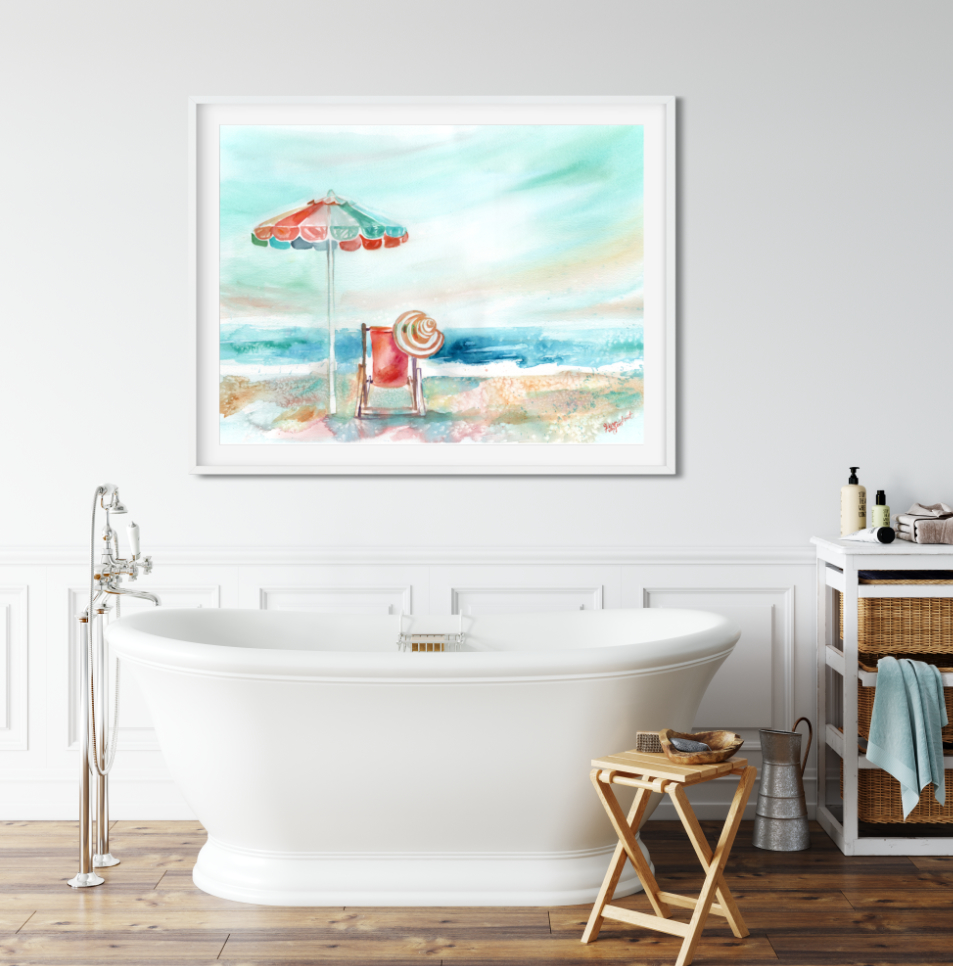 Have questions? I'm here to help!