Description
Grace in the Ordinary–a Mother's day mini gift collection
This is an original watercolor painting printed on a greeting card to make the perfect card for your mom/loved one this Mother's day. 
As with every calling, mom's have to rely on the Holy Spirit as these fruits are worked out in their daily tasks as a mom…I illustrated this verse as a tiny reminder/encouragement to your heart that we don't and CAN'T walk in godliness alone.  I'm so thankful the Holy Spirit is our guide and helper. 
This painting is from my Mother's day mini gift collection and is also available printed as wall art or a mug–so you can choose the perfect and most meaningful gift for your mom 🙂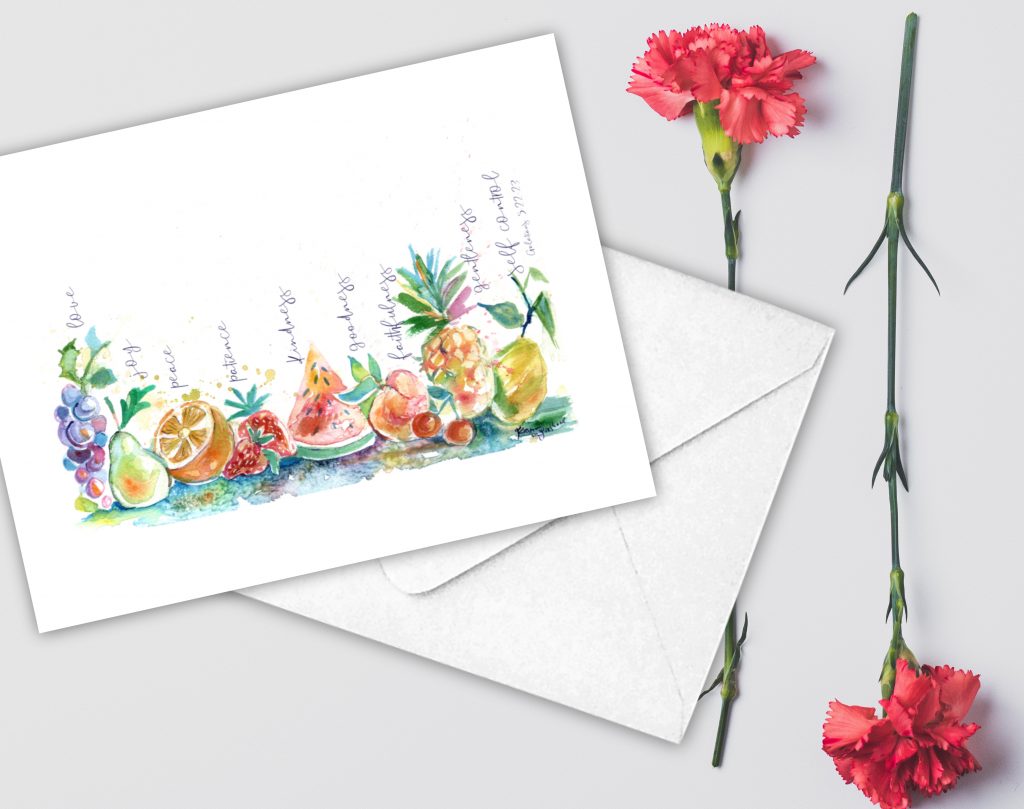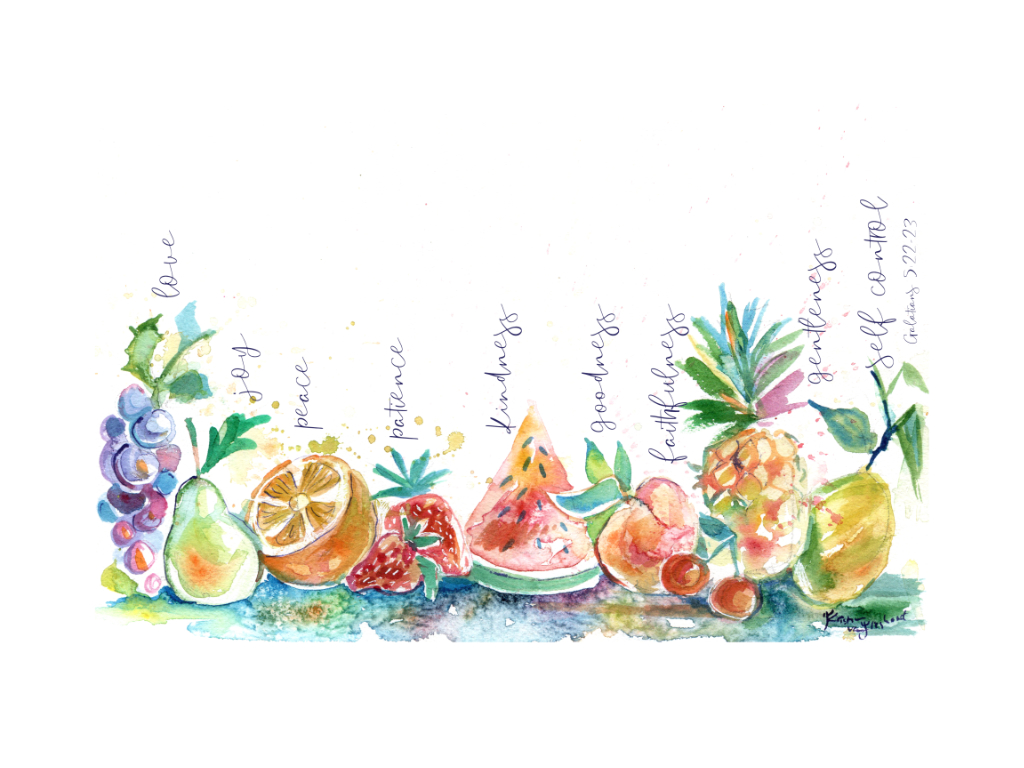 PRODUCT DETAILS:
Fine art greeting cards size  7 3/8″ x 5 1/2 " 

Printed on white pre-scored 220 gsm Fine Art Cardstock

Includes the envelope.