Description
The Mended in Gold Collection
You know you have reached a level of closeness with a friend when you can sit in silence and the silence isn't awkward. 
Silence can be golden.  It can be the most healing thing to do for a friend who is suffering…to sit in silence and just be.
I think it's also why dogs have been given the definition of "Man's best friend"…because they are intuitive, and know how to walk alongside and be a comfort in the silence.
This painting represents the beauty of just being silent–I think we as humans can learn a lot from our furry friends when it comes to being near when our loved ones are going through trials.
"So if you are too tired to speak, sit next to me, because I, too, am fluent in silence"–R. Arnold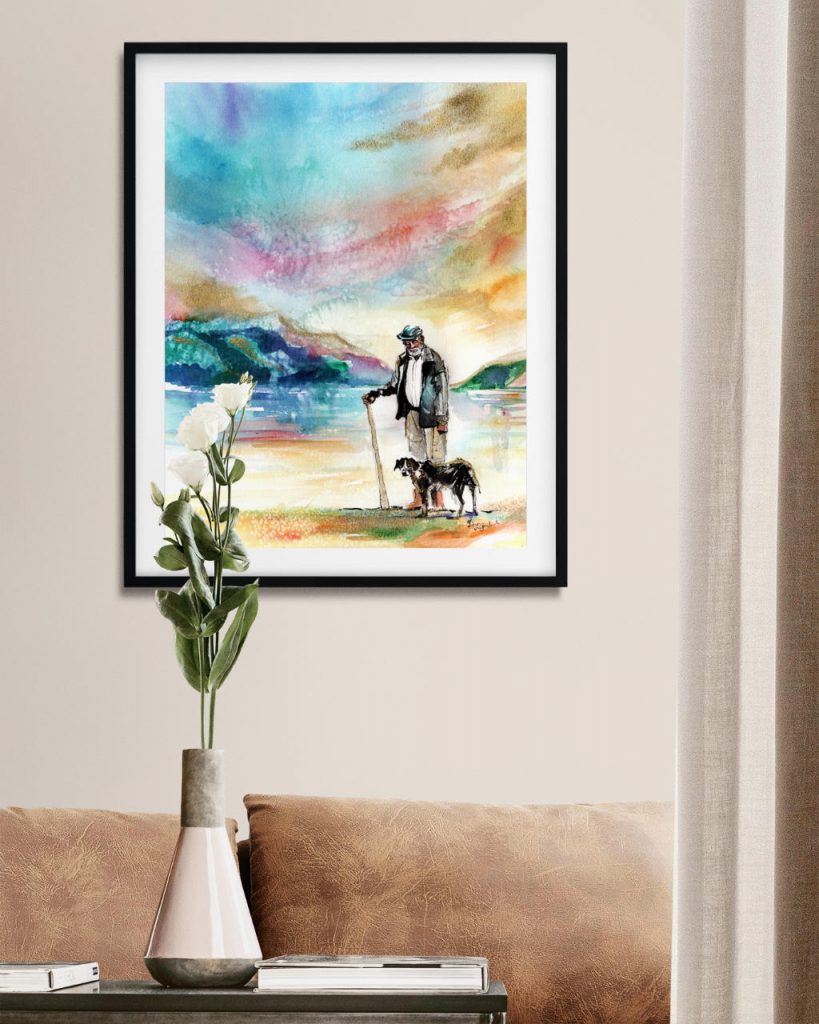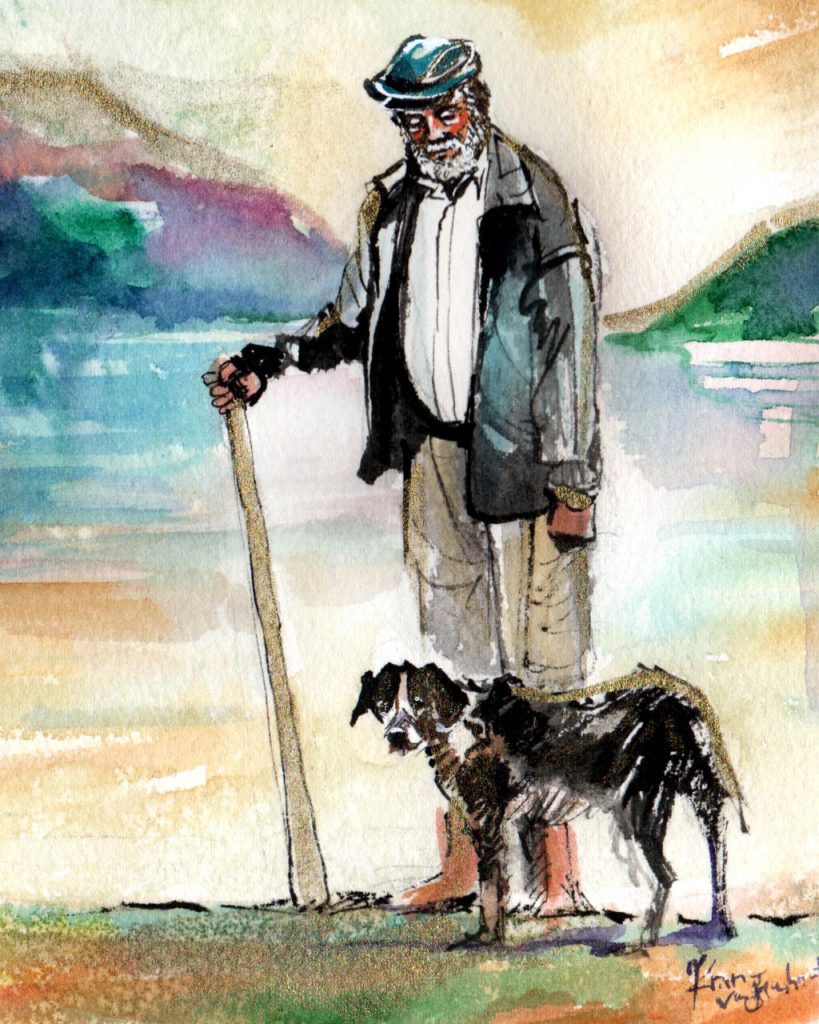 PRODUCT DETAILS:
 

Prints of artwork are printed on medium texture, cold press watercolor paper.

There are various size prints available for this artwork, as well as one original.  See the drop down menu for sizing options

Both the original art and prints do not come framed