Description
His compassion doesn't fail
Grace in the Ordinary–a Mother's day mini gift collection
When I had my first baby, which feels like yesterday (4 years later), I remember the first day and night in the hospital were like a dream come true holding this beautiful new life.
But then the second night came, and reality set in, and all I remember was how he screamed most of the night.
My husband wasn't allowed to stay the night that night, so I was by myself with a brand new baby and not knowing what to do. In the middle of the night, I remember a piece of advice a friend gave me coming to mind.
She was a mom of four, and I remember her telling me there would be so many nights that would be hard–especially with a newborn.
Nights of no sleep and changing diapers and cleaning up spit up…but what she always was so grateful for was the sun coming out the next morning.
It meant she had made it through the night, and for some reason things that seem to be really hard in the dark are a little more manageable in the day time…when the sun is out.
SO, sitting in the chair with my newborn and watching the sun rays beam into my window that morning is something I will never forget.
That feeling of hope.
That I had made it through that hard night…and there were new mercies on the horizon with the new morning.
With this memory in mind, I painted this painting to represent all the different seasons and kinds of "weather" we endure–especially as parents.
There are times of storms, dark nights, and deserts…but then there are also times when the rainbows come out, and the sun rays shine…and we're reminded of Hope…and how "His compassion doesn't fail"–no matter what the night (or day) may bring. 
Underneath the rainbow, I included a portion of the beautiful scripture from Lamentations 3:22 which speaks about His faithful mercies. 
This painting is a part of my Mother's day mini gift collection.  I sought to create really special and meaningful art that could serve as a way to touch the heart of your loved one, and speak louder than any words we could ever say to express how much we love our moms :). 
I created 5 pieces of art, but then I have made different options available for printing–mugs, notebooks, candles, cards–so you can choose the perfect gift for your mom/loved one.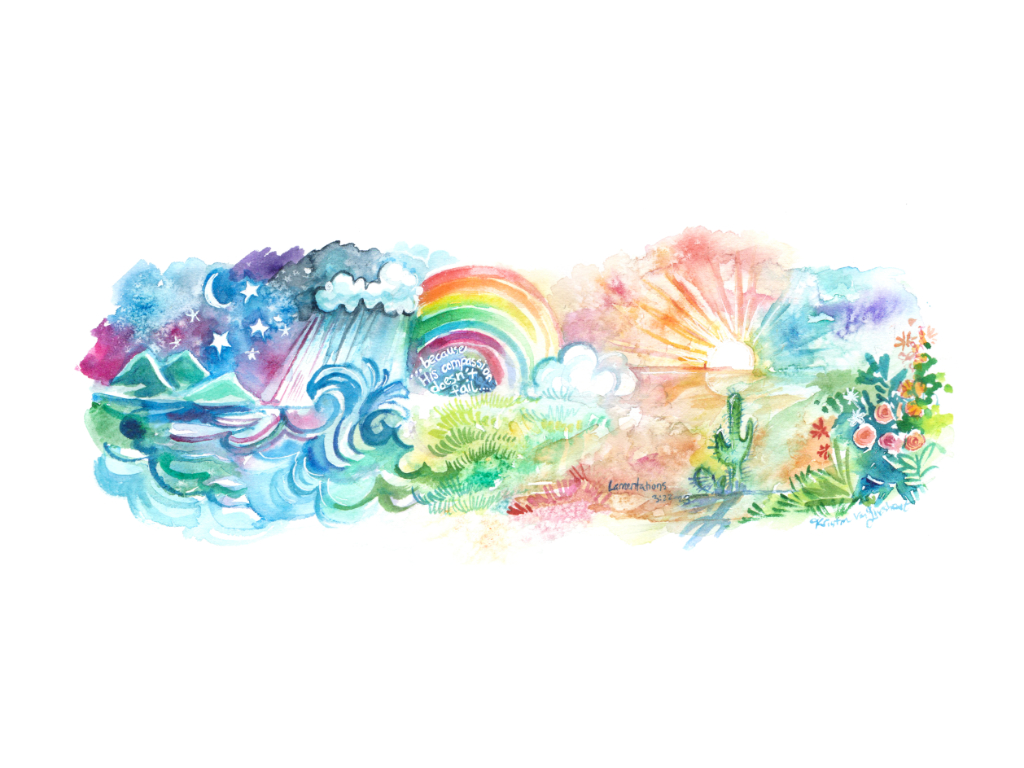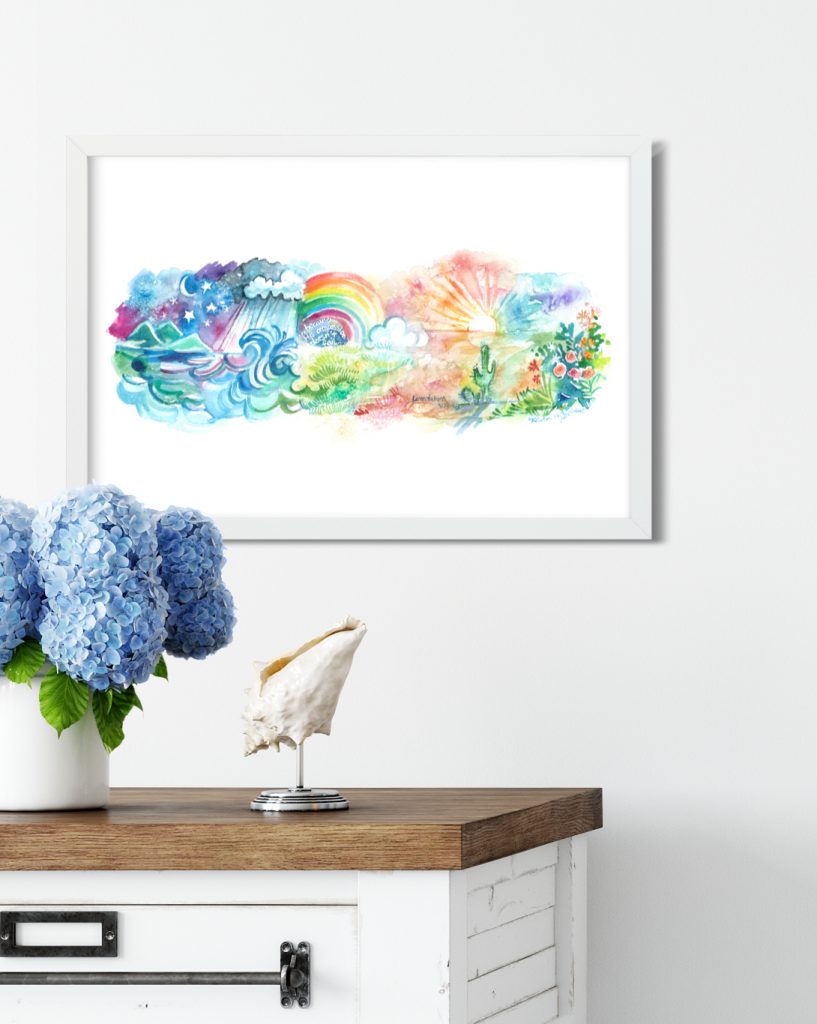 PRODUCT DETAILS:
 

Prints of artwork are printed on medium texture, cold press watercolor paper.

There are various size prints available for this artwork, as well as one original.  See the drop down menu for sizing options

Both the original art and prints do not come framed