Description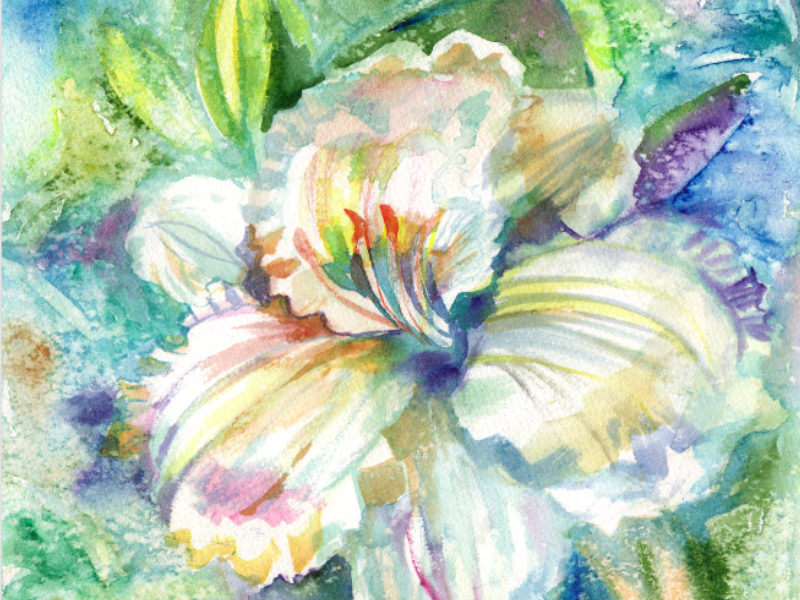 "I'd rather have Jesus than silver or gold;
I'd rather be His than have riches untold;
I'd rather have Jesus than houses or lands;
I'd rather be led by His nail-pierced hand
Than to be the king of a vast domain
Or be held in sin's dread sway;
I'd rather have Jesus than anything
This world affords today.
He's fairer than lilies of rarest bloom;
He's sweeter than honey from out the comb;
He's all that my hungering spirit needs;
I'd rather have Jesus and let Him lead"
original attributed to Oscar C.A. Bernadotte, 1888
rewritten by Rhea F. Miller in 1922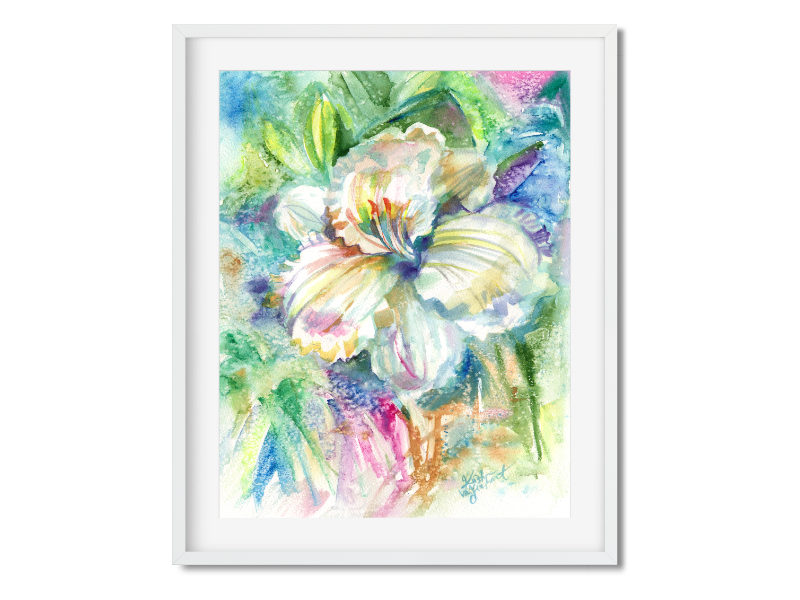 Let the Amen Collection
I loved this hymn growing up.
 

I remember my dad playing it on the guitar, and it always being a top choice when we would have family get togethers and sing hymns around the piano.

 
This painting depicts a lily to represent the line in this song, "He is fairer than lilies of rarest bloom"
What I love about this song is the message that Jesus is better than life.
 

It's sometimes a hard thing to believe…or a hard truth to make it from head to heart.

 
This song is another echo of one of my favorite verses, Psalm 63:3:
"Because your love is better than life, my lips will glorify you.

 

I will praise you as long as I live, and in you I will lift up my hands.

 

My soul will be satisfied as with the richest of foods, with singing lips, my mouth will praise you"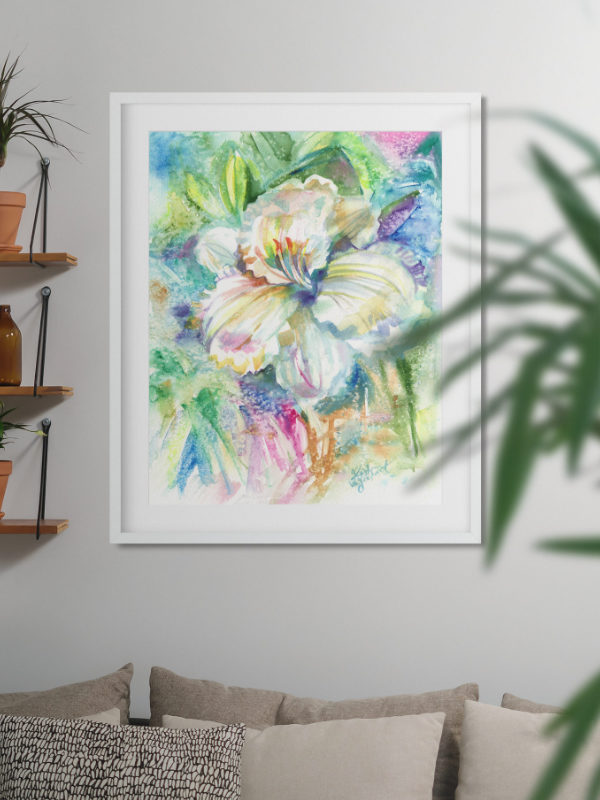 PRODUCT DETAILS:
There are various size prints available for this artwork, as well as one original.  See the drop down menu for sizing options

Prints of artwork are printed on medium texture, cold press watercolor paper.

Both the original art and prints do not come framed