Description
Let the Amen Collection
This art accent mug is from my newest collection–a collection where I put some of my favorite hymns to paintings.  This painting was based off the hymn, "I'll fly away" to celebrate how as Christians, we don't have to fear death, but our future is full of hope because of Christ. 
 I decided to repurpose this special painting into a mug for that every day reminder that we have an eternal hope to look forward to.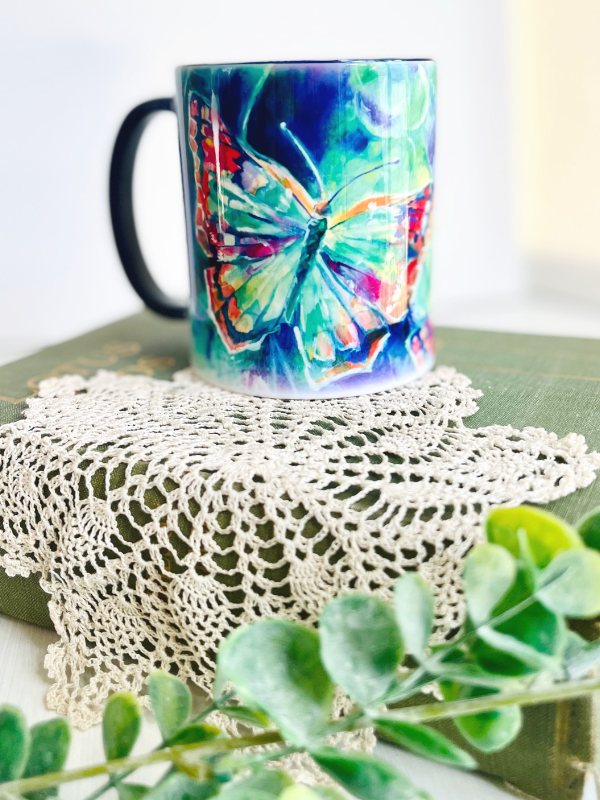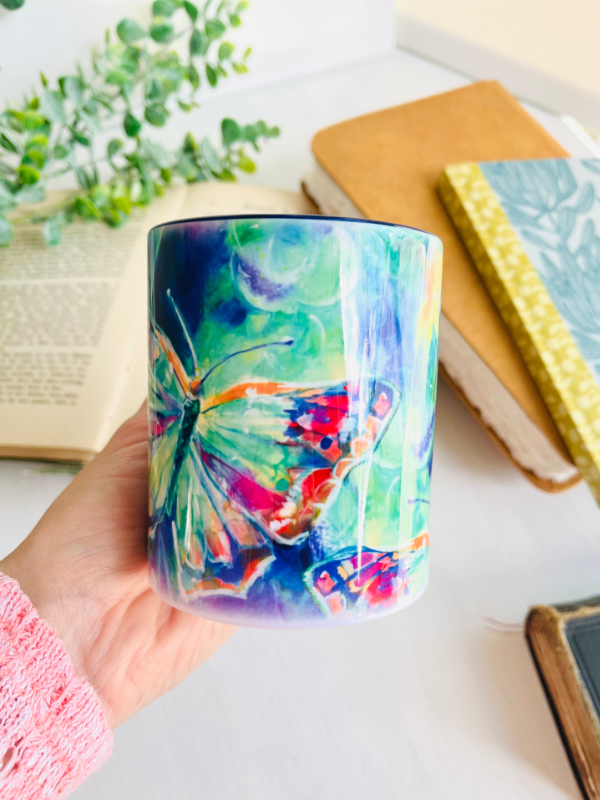 PRODUCT DETAILS:
Material: 100% White Ceramic

Size: 11 Fluid oz.; 3.75″ (H) x 3.25″ (W)

Care: Dishwasher + Microwave Safe
Want to read more about the art?