Description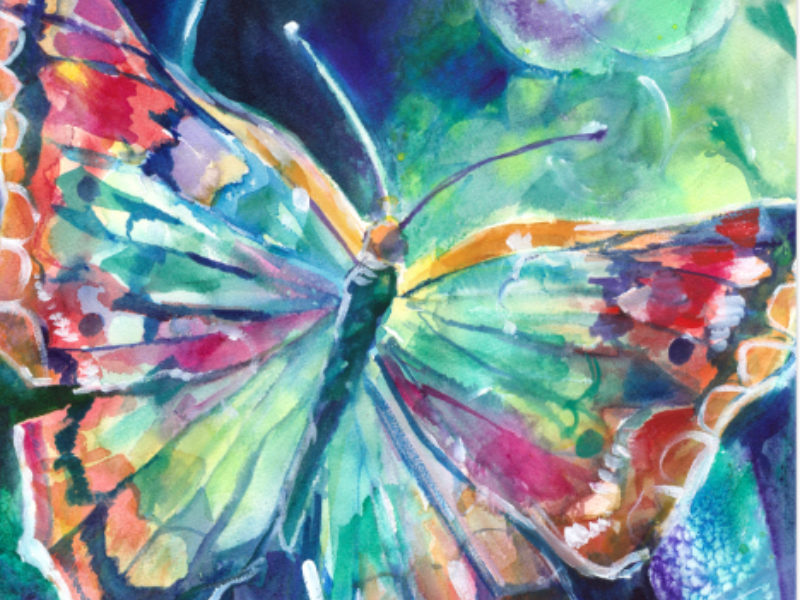 "Some glad morning when this life is over
I'll fly away
To a home on God's celestial shore
I'll fly away
I'll fly away, oh, Glory
I'll fly away
When I die, Hallelujah, by and by
I'll fly away
Just a few more weary days and then
I'll fly away
To a land where joy shall never end
I'll fly away
I'll fly away, oh, Glory
I'll fly away
When I die, Hallelujah, by and by
I'll fly away
Yeah, when I die, Hallelujah, by and by
I'll fly away"
–Albert Edward Brumley-1932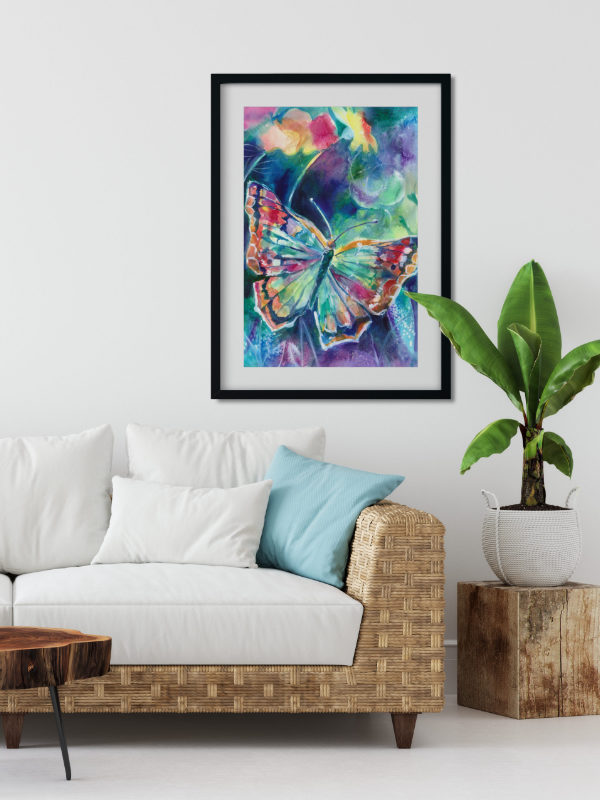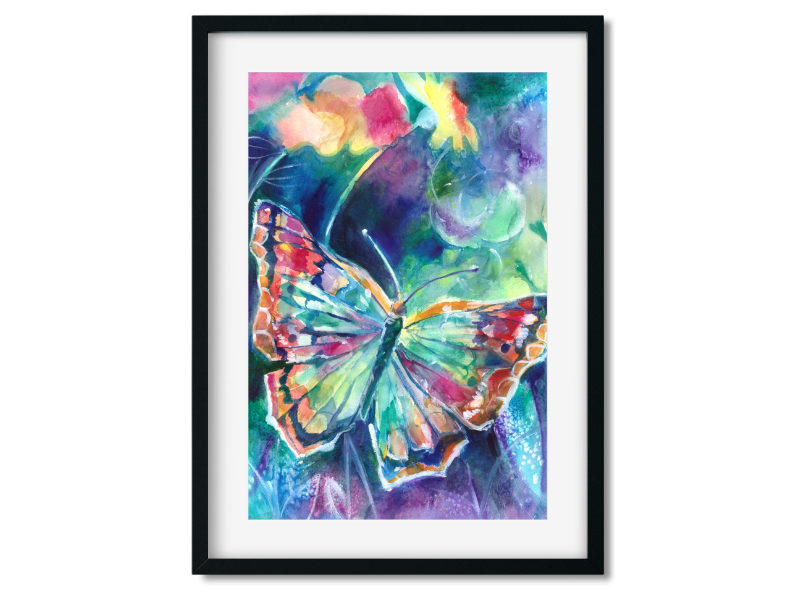 Let the Amen Collection
Butterflies are a beautiful picture of resurrection and transformation for the Christian.
Because of what Jesus did on the cross, death is defeated, and we no longer have to fear it.  Instead, we can sing with joy that we will "fly away" and be with him when this life is over.
As scary as it is to think about death, because of Christ, being a child of God means our future is a bright and beautiful one—where we will ultimately get to be with him—and there is no better place than with Him in His presence.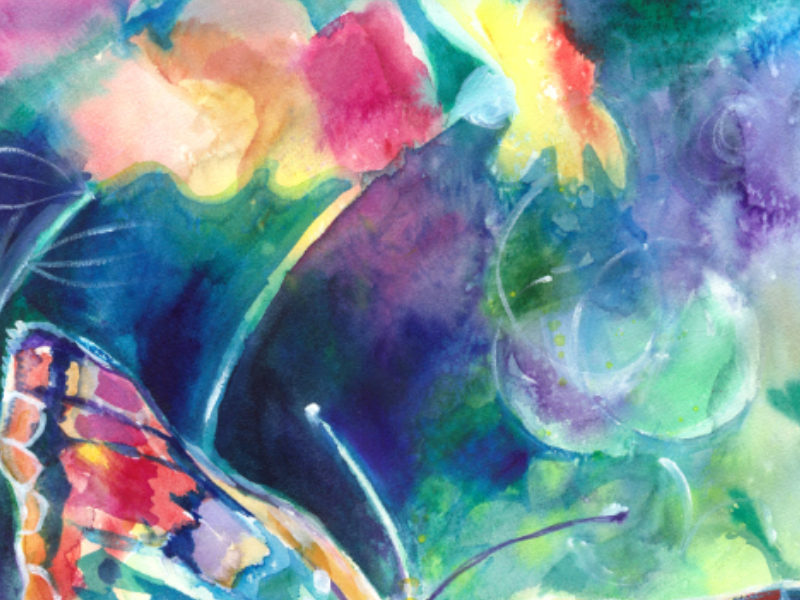 PRODUCT DETAILS:
There are various size prints available for this artwork, as well as one original.  See the drop down menu for sizing options

Prints of artwork are printed on medium texture, cold press watercolor paper.

Both the original art and prints do not come framed