Description
At night, His song is with me
The Mended in Gold Collection
There is a beautiful quote I stumbled across by C.S. Lewis that I think fits the theme of this painting in a special way:
"God loves us, so he makes us the gift of suffering.  We release our hold on the toys of this world and know our true good lies in another world.  We're like blocks of stone, out of which the sculptor carves the forms of men.  The blows of his chisel, which hurt us so much, are what makes us perfect. The suffering in this world is not a failure of God's love for us; it is that love in action.  For believe me, this world that seems to us so substantial is no more than the shadowlands.  Real life has not yet begun."–C.S. Lewis
This painting depicts two musicians playing music on the streets.  It's such a beautiful gift to hear and play music–but even those most beautiful sounds are only a foretaste of what's to come (for a believer).  This painting represents that beauty inserted into the ordinary…(ordinary streets played by ordinary people)…and even these sounds are beautiful (despite the ordinary).  But imagine when all the suffering and sin is gone…how beautiful that music will sound…
This painting is part of the Mended in Gold Collection–a collection of art focusing on the  the beauty of gold that comes forth out of our suffering when we trust God to use it all for His good and purpose.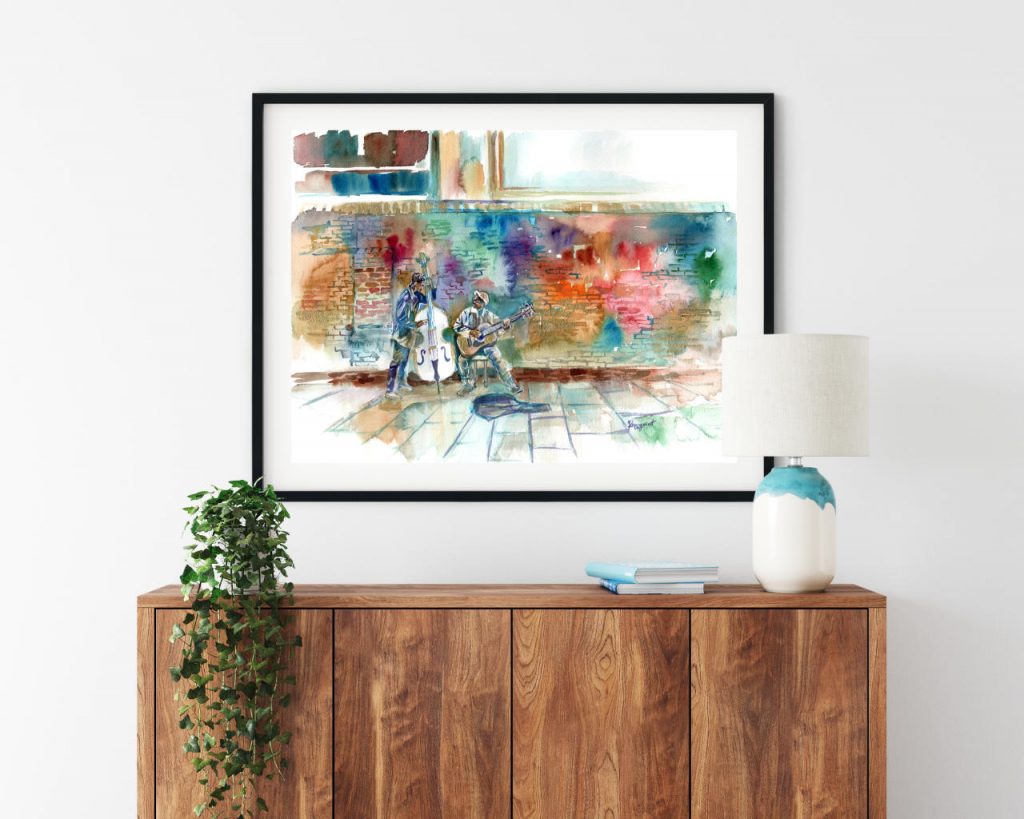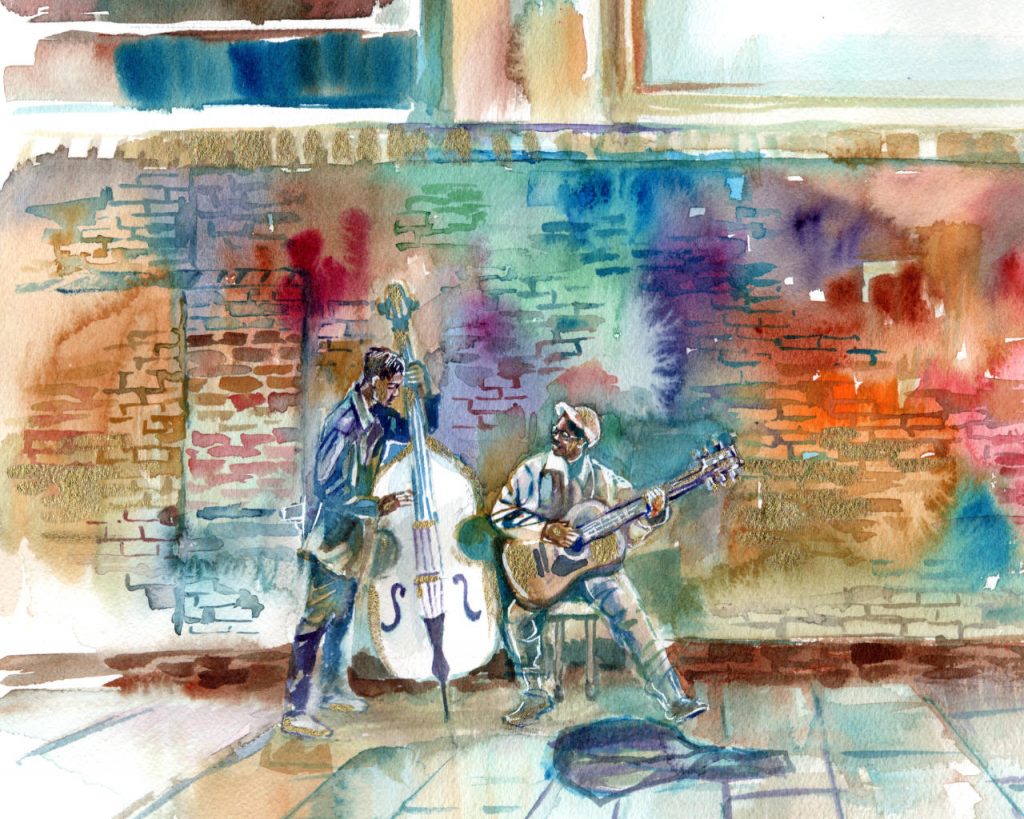 PRODUCT DETAILS:
 

Prints of artwork are printed on medium texture, cold press watercolor paper.

There are various size prints available for this artwork, as well as one original.  See the drop down menu for sizing options

Both the original art and prints do not come framed