Description
To laugh without fear of the future
Grace in the Ordinary–a Mother's day mini gift collection
This painting  illustrates

1 Corinthians 13:4-7
 I wanted to depict illustrations of a mom's life of service to represent the different ways these verses are lived out in the daily life of parenthood.
I chose images that reminded me of my own mom…The ways she served and loved us–cooking meals, washing dishes, driving us to and from all of our activities, late night and last minute sewing projects, endless laundry and more.
Being a mom now too, it makes me all the more grateful for the way she exemplified Christ's love through serving our family.
I created 5 different pieces of art for this Mother's day collection, and have made different options available for printing using these images–options like mugs, notebooks, candles, cards, etc.–SO you can choose the perfect gift for your mom/loved one.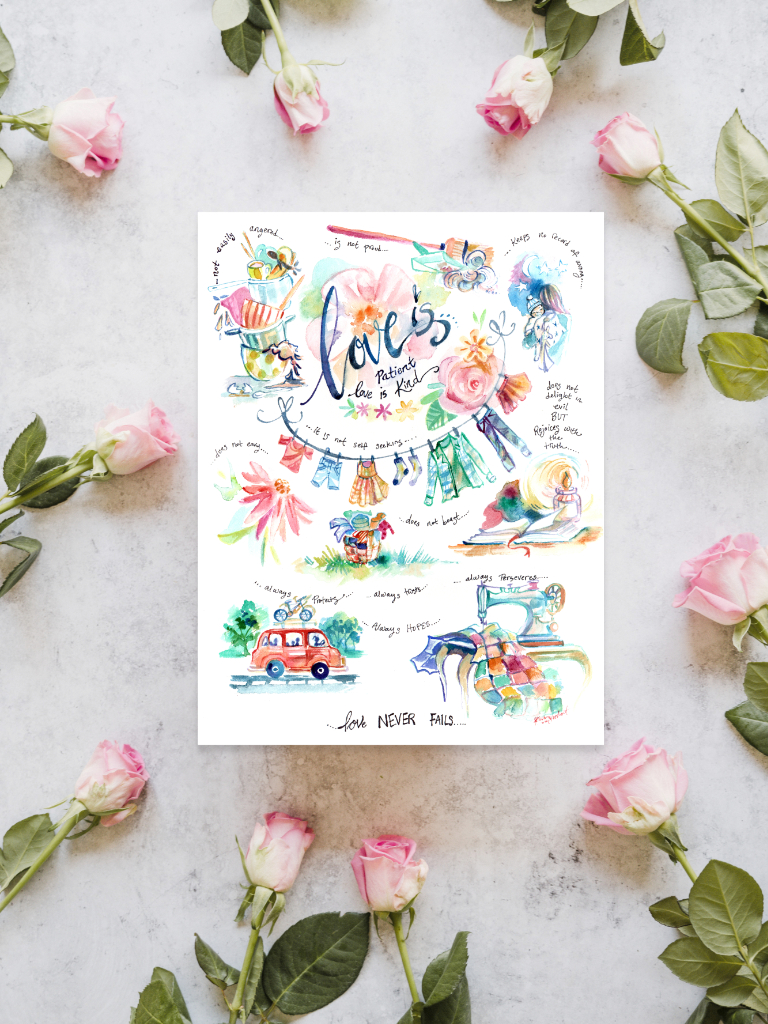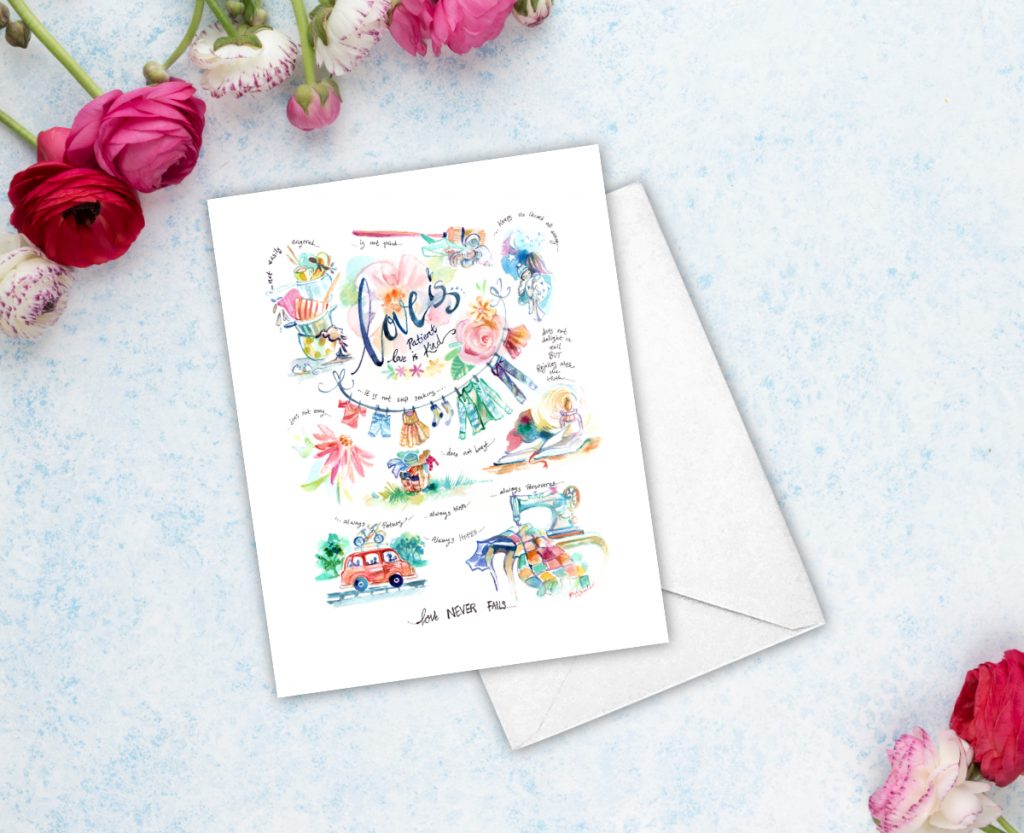 PRODUCT DETAILS:
Fine art greeting cards size  7 3/8″ x 5 1/2 " 

Printed on white pre-scored 220 gsm Fine Art Cardstock

Includes the envelope.