Description
"She is clothed in strength and dignity"
The Mended in Gold Collection
"She makes linen garments and sells them,
and supplies the merchants with sashes.
She is clothed with strength and dignity;
she can laugh at the days to come." -Proverbs 31:24-25
This painting is done from a photo I took during a trip to West Africa several years ago.  I've wanted to turn some of these photos into paintings for a long time, and I'm so glad I finally got the chance!
This woman was in the process of creating Kente cloth, a process of hand weaving where weavers sit inside a wooden handloom to create long strips that are later sown into garments.
While watching these beautiful women work in the heat of the day, I couldn't help but think of the Proverbs 31 woman–a woman who had so many virtues–but one being using her skills to create beauty that then turned into income for her family.
But even more than that, it was so neat to see this kind of beauty come forth despite the hot and dusty environment she had to work in…another reminder of how the work of trials shines forth as gold…and how we can also "laugh at the days to come…" without fearing the future because we have a greater Master at work in our trials.
This painting is part of the Mended in Gold collection, and each work includes touches of gold ink to symbolize how our brokenness shines forth as gold and creates in us even more beauty.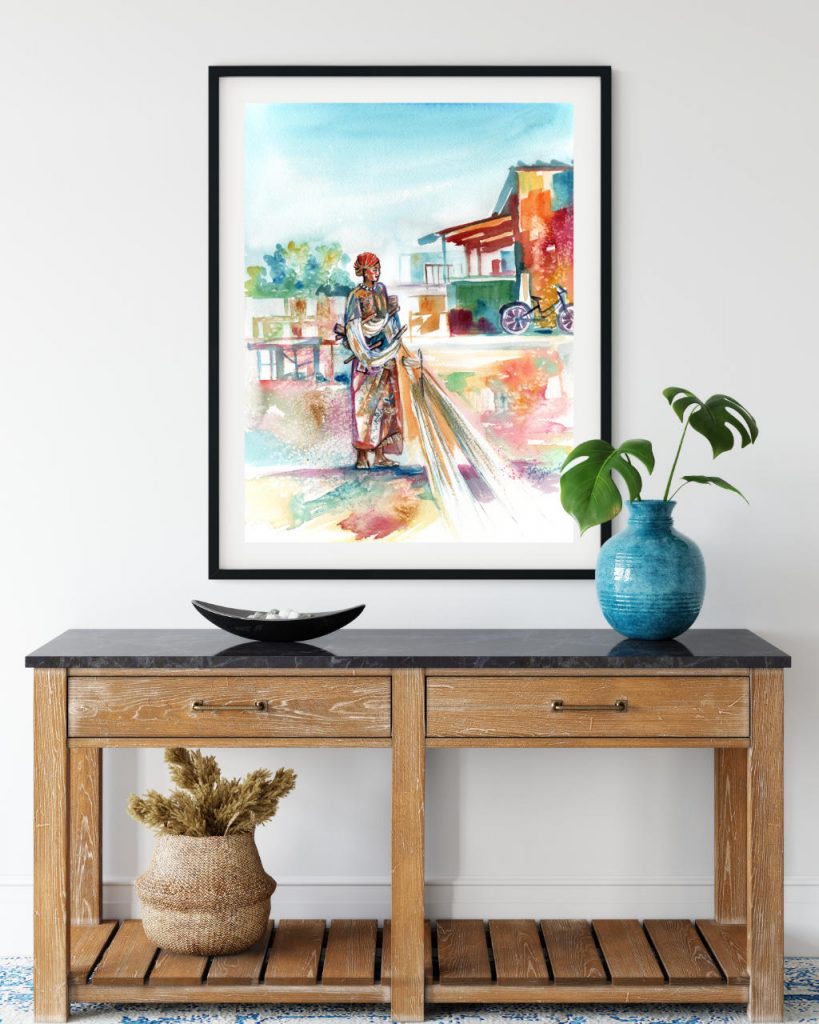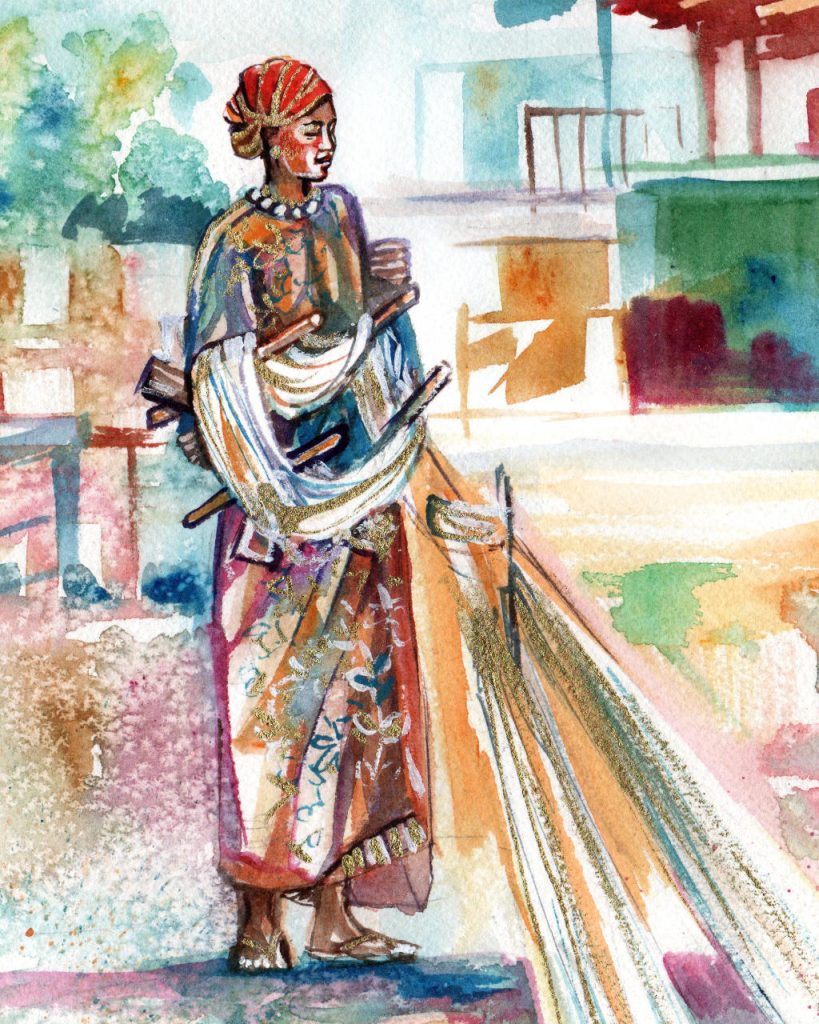 PRODUCT DETAILS:
 

Prints of artwork are printed on medium texture, cold press watercolor paper.

There are various size prints available for this artwork, as well as one original.  See the drop down menu for sizing options

Both the original art and prints do not come framed