Description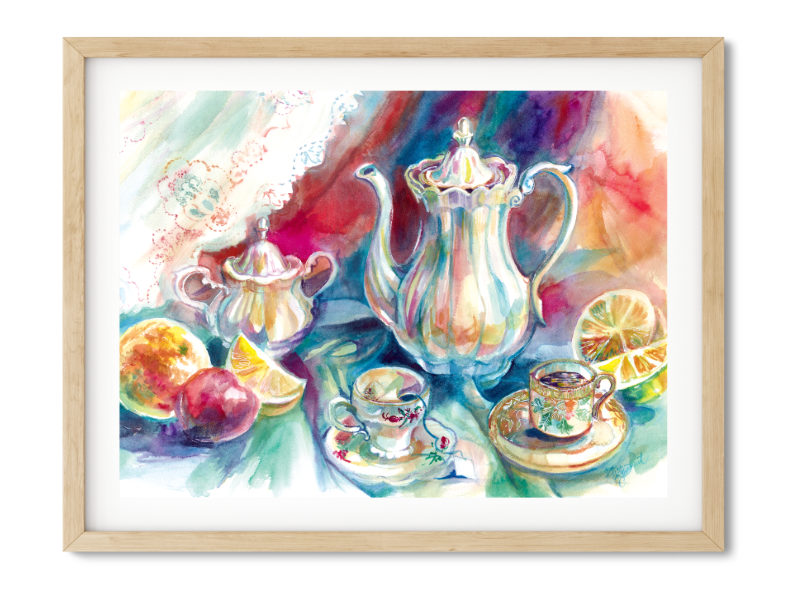 What a Friend we have in Jesus
"What a friend we have in Jesus, all our sins and griefs to bear;
What a privilege to carry, everything to God in prayer. 
Oh, what peace we often forfeit,
Oh what needless pain we bear,
All because we do not carry Everything to God in prayer"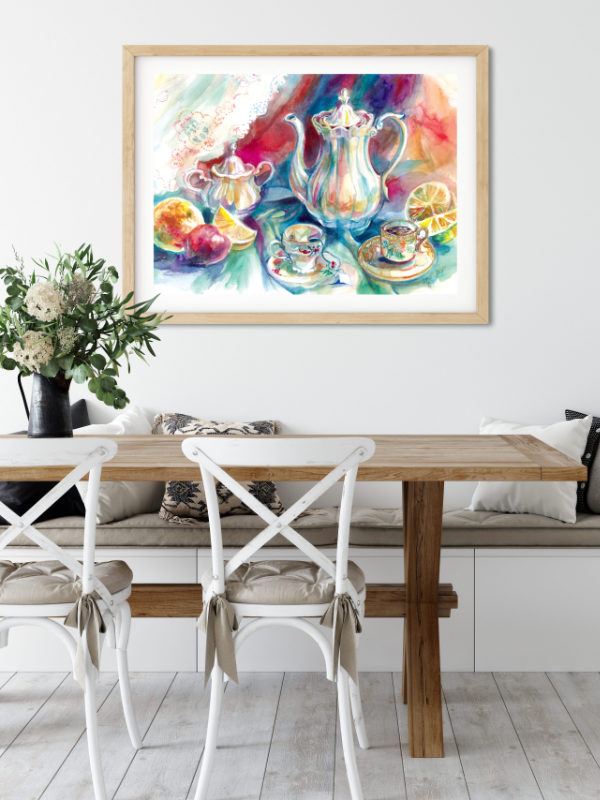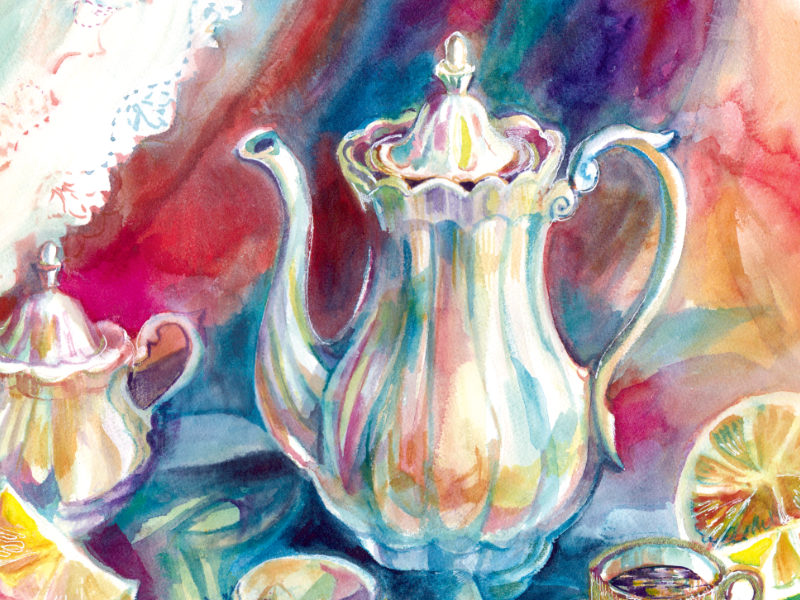 Let the Amen Collection
This traditional still life is a painting of my special grandmother's teapot and tea cups.
 

It was so special turning these keepsakes into a painting and capturing them in a special way through painting.

 
But, the reason I chose this image for this hymn was because I love what tea represents—in many ways, friendships are deepened over tea (or coffee).
Tea pots often mean taking a break from the work of the day, and just building relationship (something my grandmother was so amazing at).
But no matter the amazing depths reached between friends over tea, Jesus is an even greater friend. One who can truly empathize, one acquainted with our sorrows and griefs, and is in the trenches with us—even closer than any brother or friend.
 

I wanted this piece to be a reminder to take all things, big and small, to God in prayer—to deepen the relationship with our Savior in both the big and small trials and journeys throughout the day.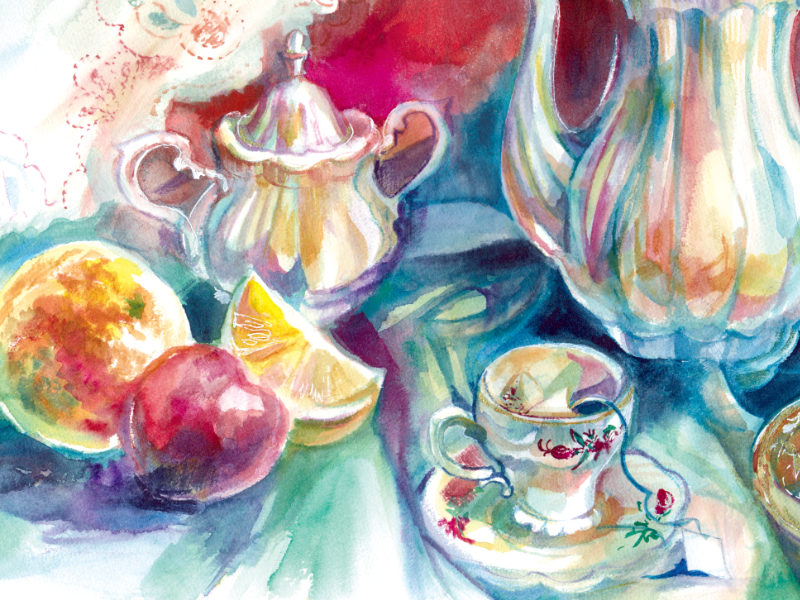 PRODUCT DETAILS:
There are various size prints available for this artwork, as well as one original.  See the drop down menu for sizing options

Prints of artwork are printed on medium texture, cold press watercolor paper.

Both the original art and prints do not come framed