Description
The Mended in Gold Collection
It was such a joy painting this portrait and capturing this beautiful face with her captivating eyes.
As William Shakespeare said, "eyes are the window into the soul."  They are one of the most beautiful parts about a person.
I love the thought that as God's creation, made in His image, he gave us the gift of eyes–eyes to see His beautiful creation, eyes to look into our loved ones eyes, eyes to see the world as He sees it.
This piece is a part of my brand new collection called the Mended in Gold collection–a collection of faces and people, focusing on how God turns our brokenness into scars of gold that make us even more beautiful.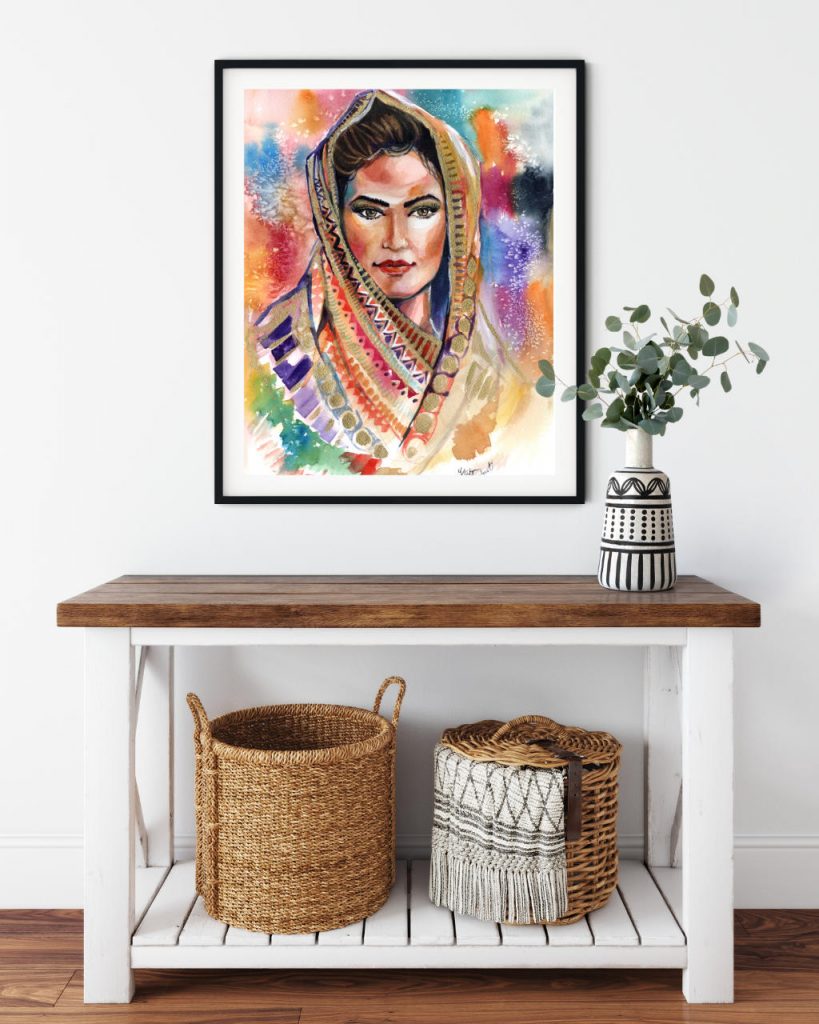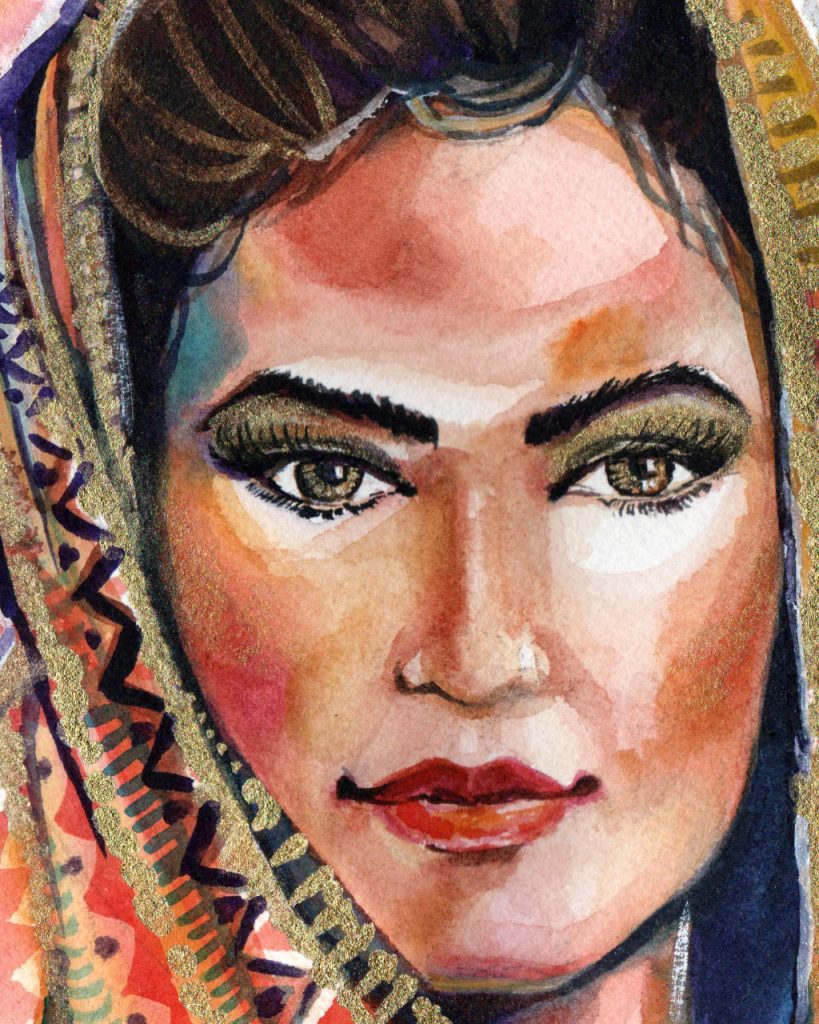 PRODUCT DETAILS:
 

Prints of artwork are printed on medium texture, cold press watercolor paper.

There are various size prints available for this artwork, as well as one original.  See the drop down menu for sizing options

Both the original art and prints do not come framed