Description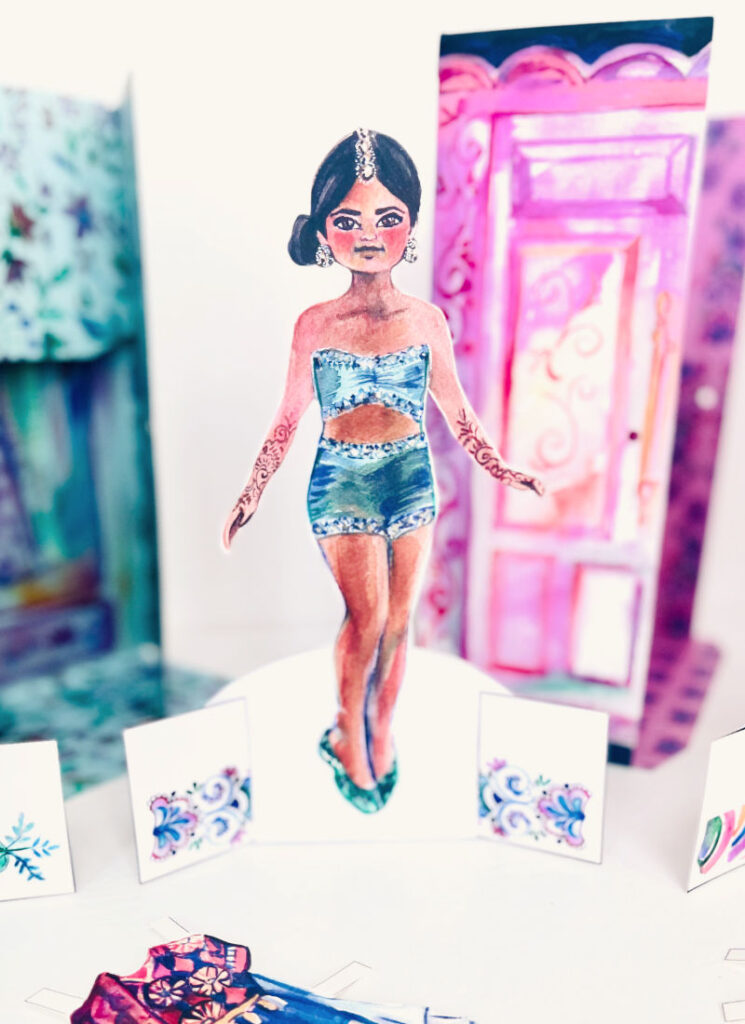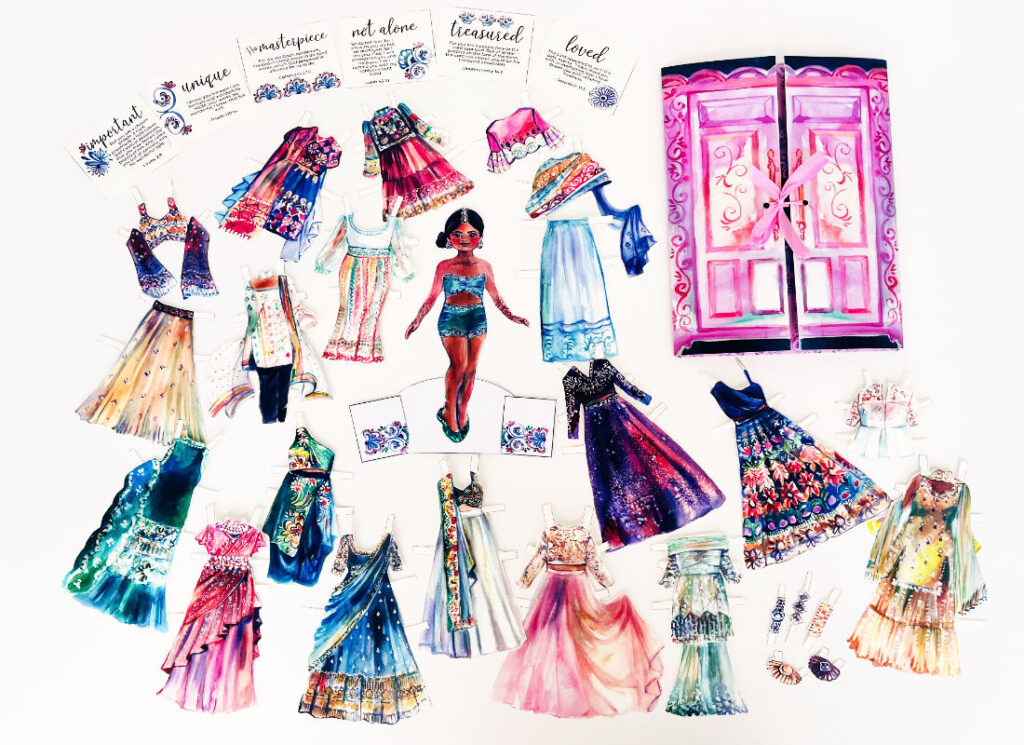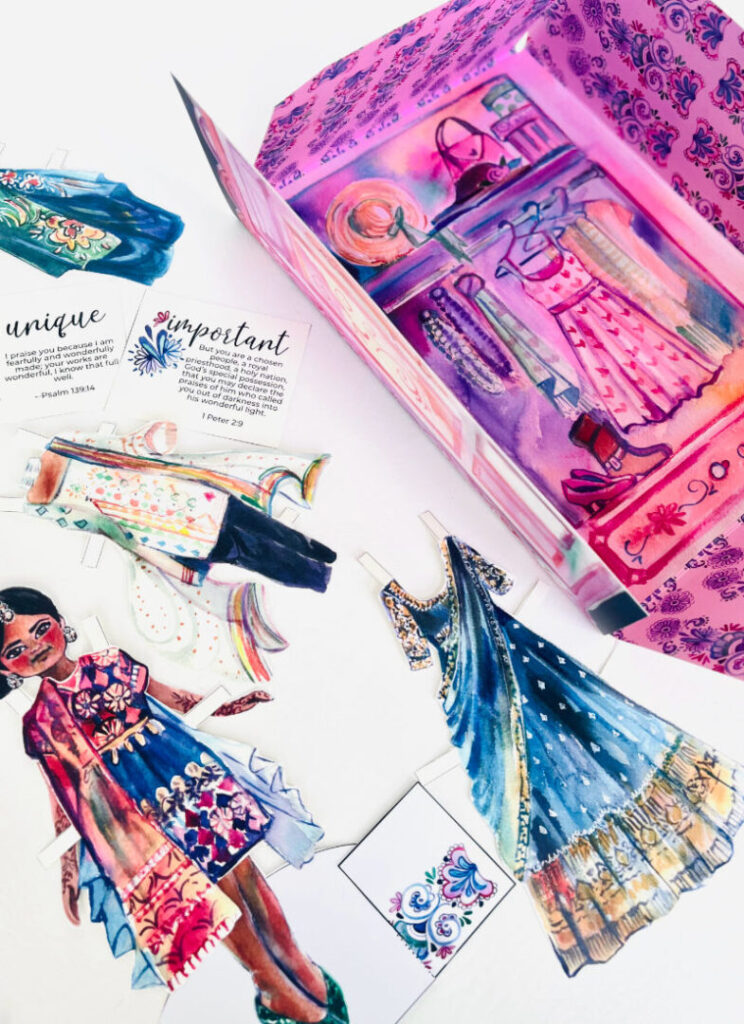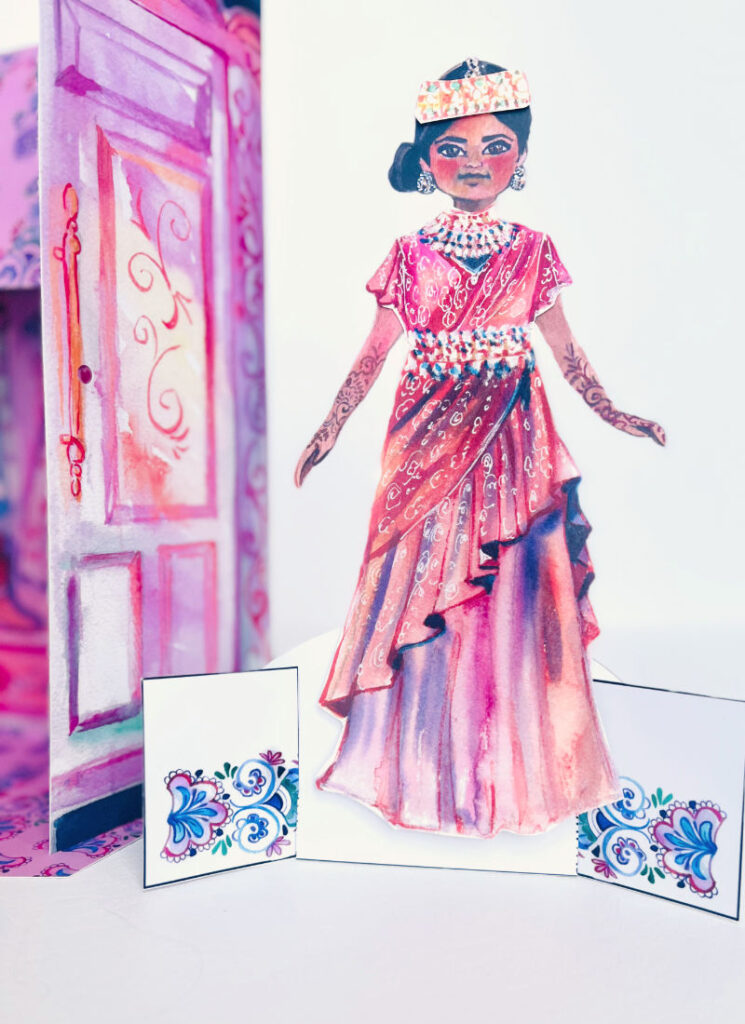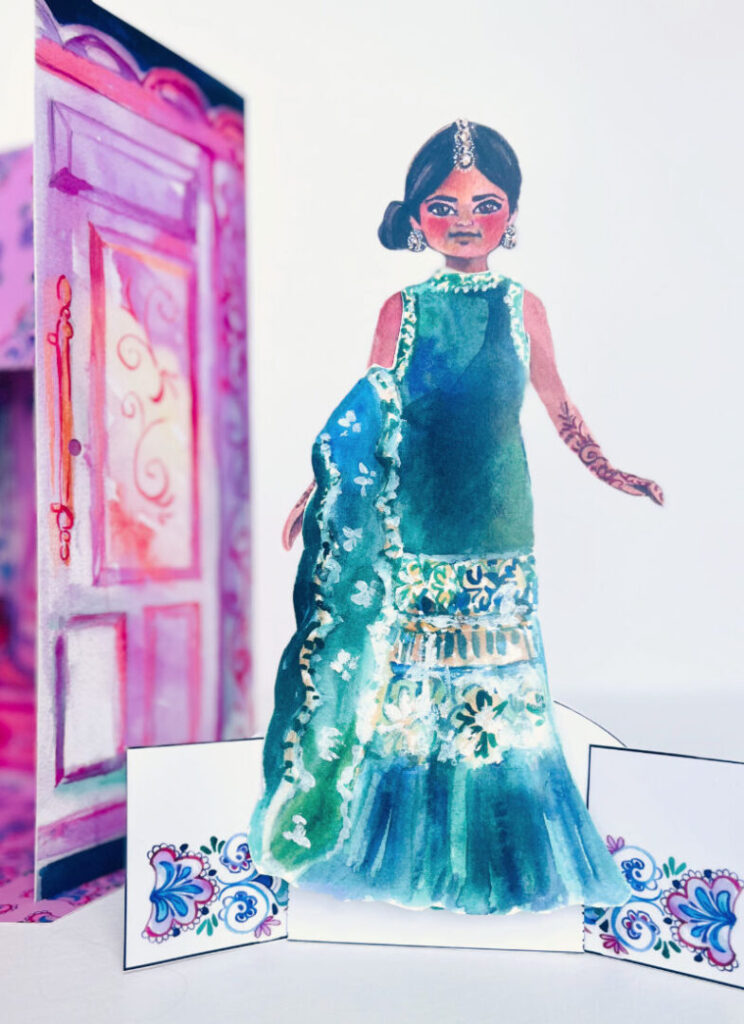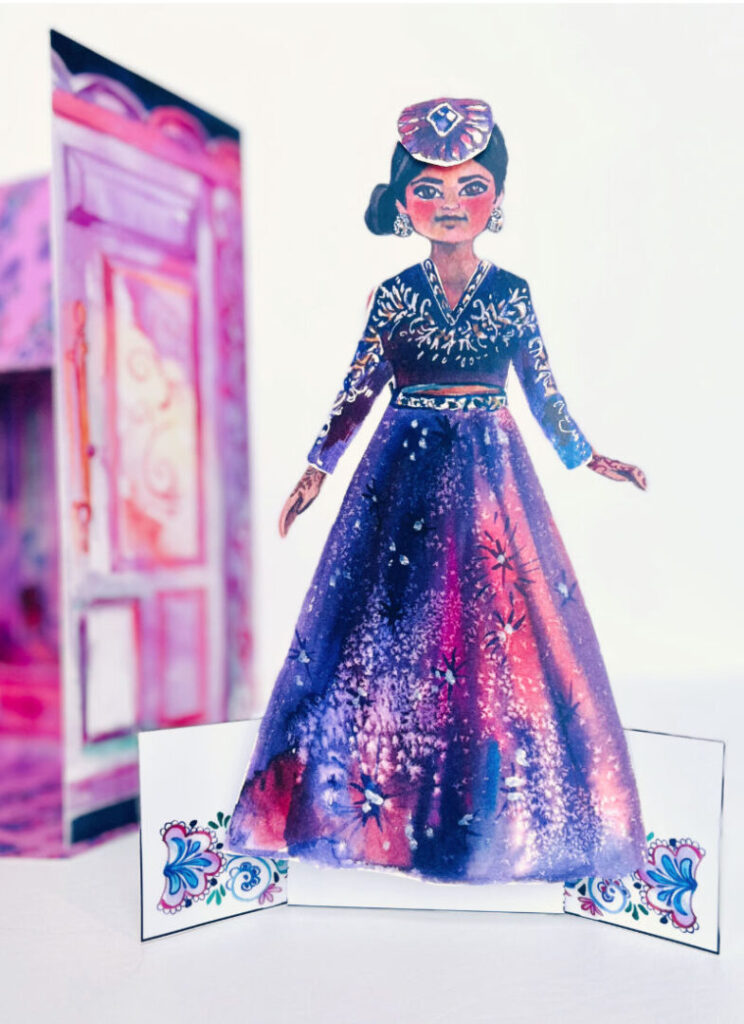 Make the most amazing memories with your loved one through these unique and special paper dolls!
There are some activities for children that mom can participate in and enjoy too.  Take a walk down memory lane and spend quality time with your precious kids with these unique dolls!  
I loved playing with paper dolls as a child, so I had so much fun creating these sets, and I pray they bring you and your family tons of joy!
 I also created memory verse cards as reminders of our identity in Christ—that we are fearfully and wonderfully made in Him.  I hope you can share these truths as you cut and fold and play with the beauty of fashion and dolls 🙂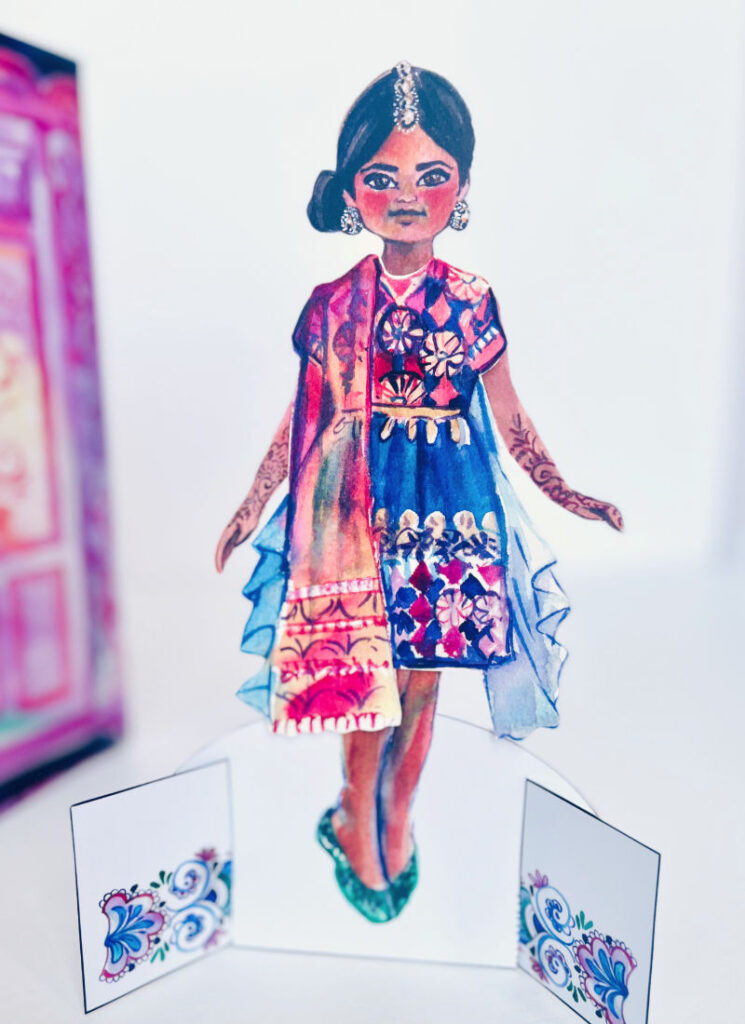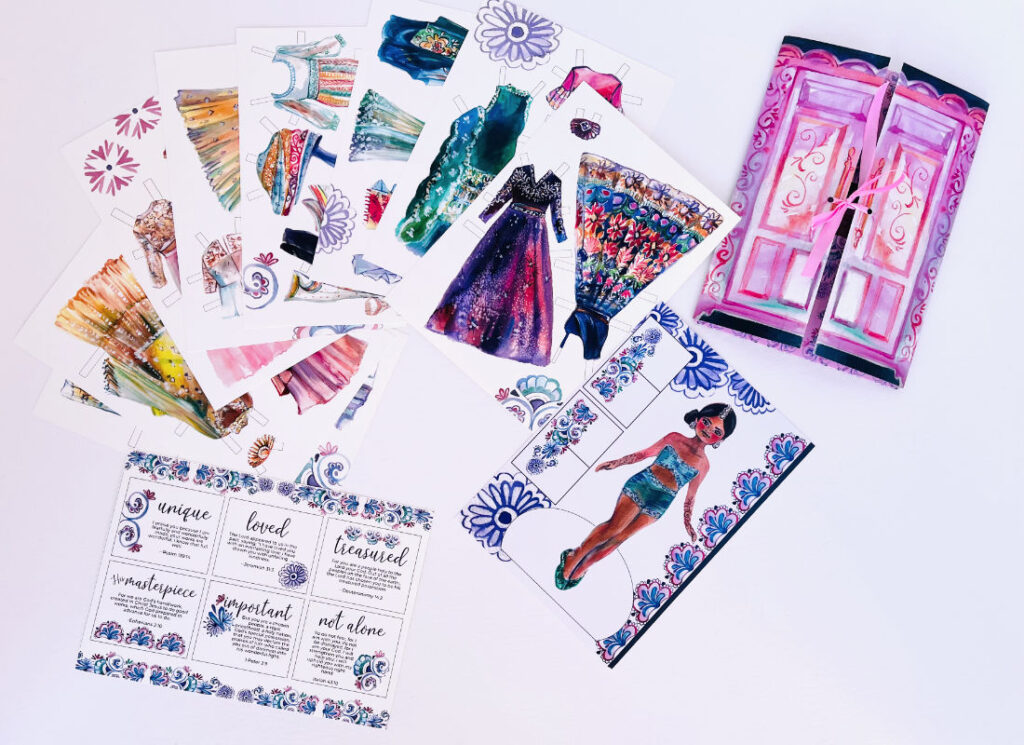 PRODUCT DESCRIPTION
*Each doll comes with one doll, one stand, and 20+ pieces of clothing/head pieces, an organza tie string bag for the clothes, 6 memory verse cards, and a folder (painted like a closet) to store everything in.
 *Dolls do not come cut out, but are printed on 8.5"x11" sheets for an adult to help the child cut out.
 *Folders fold up to approximately a 9"x12" size folder
*These dolls were all originally hand designed and painted, scanned in digitally, and printed on high quality card stock.  
*The doll and folder are laminated with a mat finish laminate to make them more durable.
*Each doll set is sold separately, so make sure to check out all three unique dolls!