Description
The Mended in Gold Collection
Another encouraging, yet challenging quote:
"The job has been given to me to do.  Therefore it is a gift. Therefore it is a privilege.  Therefore it is an offering I may make to God.  Therefore it is to be done gladly, if it is done for him.  Here, not somewhere else, I may learn God's way.  In this job, not in some other, God looks for faithfulness"–Elisabeth Elliot
This painting depicts a barista hard at work behind the counter serving coffee.  Sometimes our work can be monotonous and not glamourous.  We do things that are unnoticed and not recognized or that may seem very small…but I loved the challenge of this quote–that no matter the task at hand–big or small, it's a gift from God to be done with a joyful heart for Him…faithfully making each day–each job–a daily, joyful offering to Him.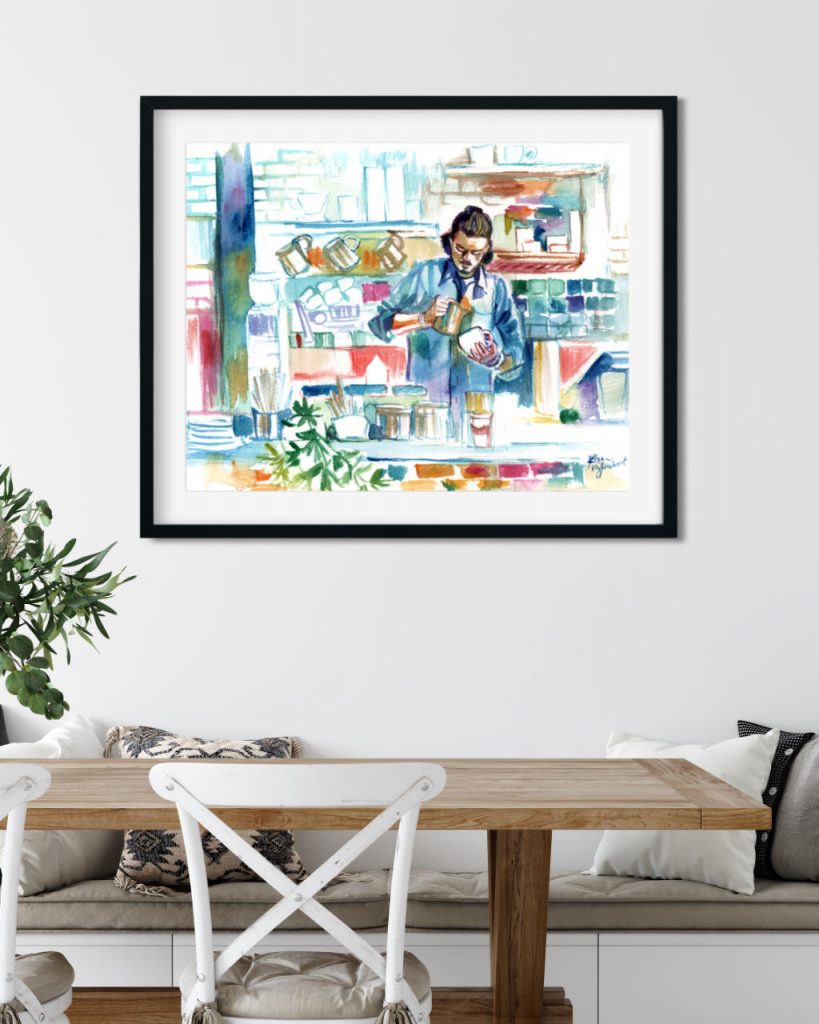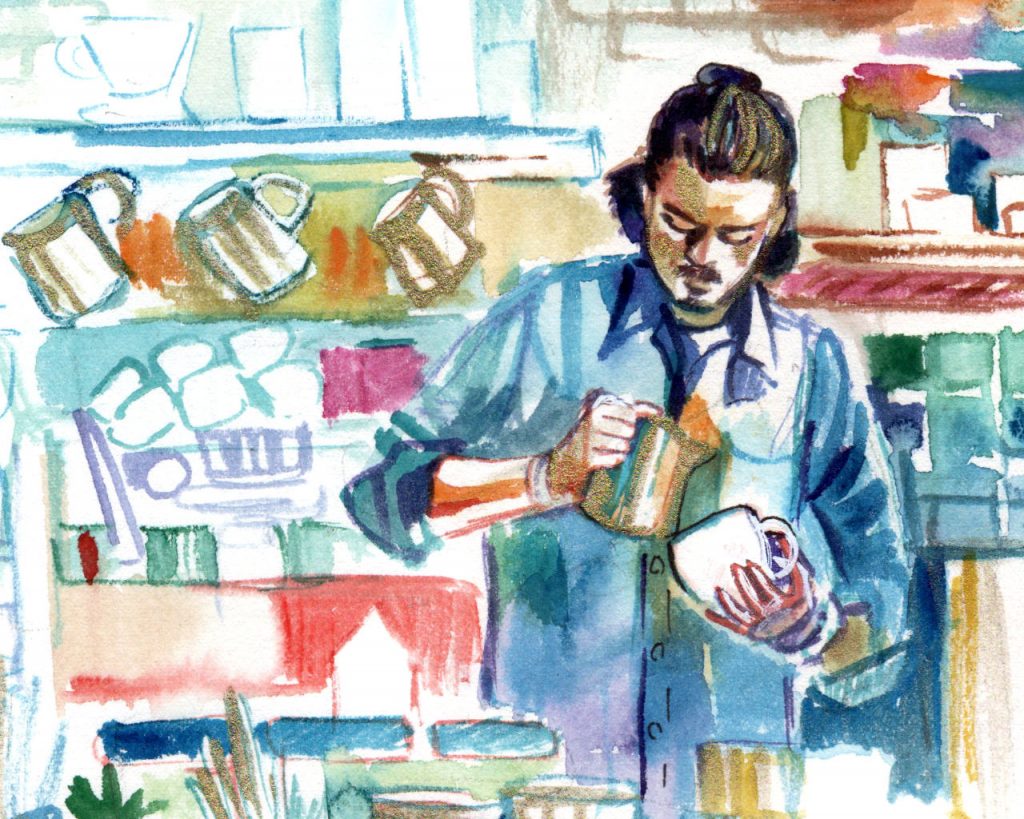 PRODUCT DETAILS:
 

Prints of artwork are printed on medium texture, cold press watercolor paper.

There are various size prints available for this artwork, as well as one original.  See the drop down menu for sizing options

Both the original art and prints do not come framed