Description
The Mended in Gold Collection
To play the violin, you have to have amazing hearing–there are no frets to tell your fingers where to go, so you have to know exactly where to place them in the correct tune in order to not kill the ears of your hearers. It takes hours upon hours of practice (as with any instrument), and careful attention to listening with your ears.
I love the passion behind this violinist depicted here–playing his song to the world, and the need for ears is two dimensional. 
He has to be able to hear his notes to make sure they are on par, but the world also needs to hear and be uplifted by his song. 
May God give us ears to hear on all the different levels we need to make the world a more beautiful place with our songs…and the ears to hear and appreciate the songs of others.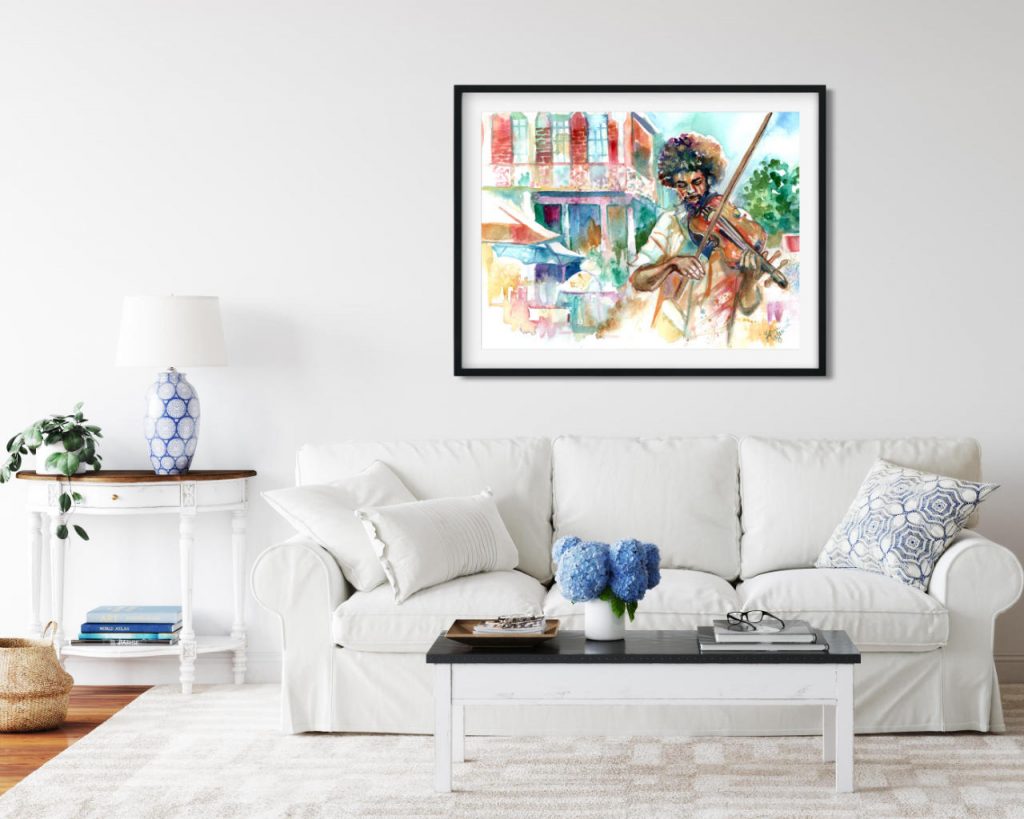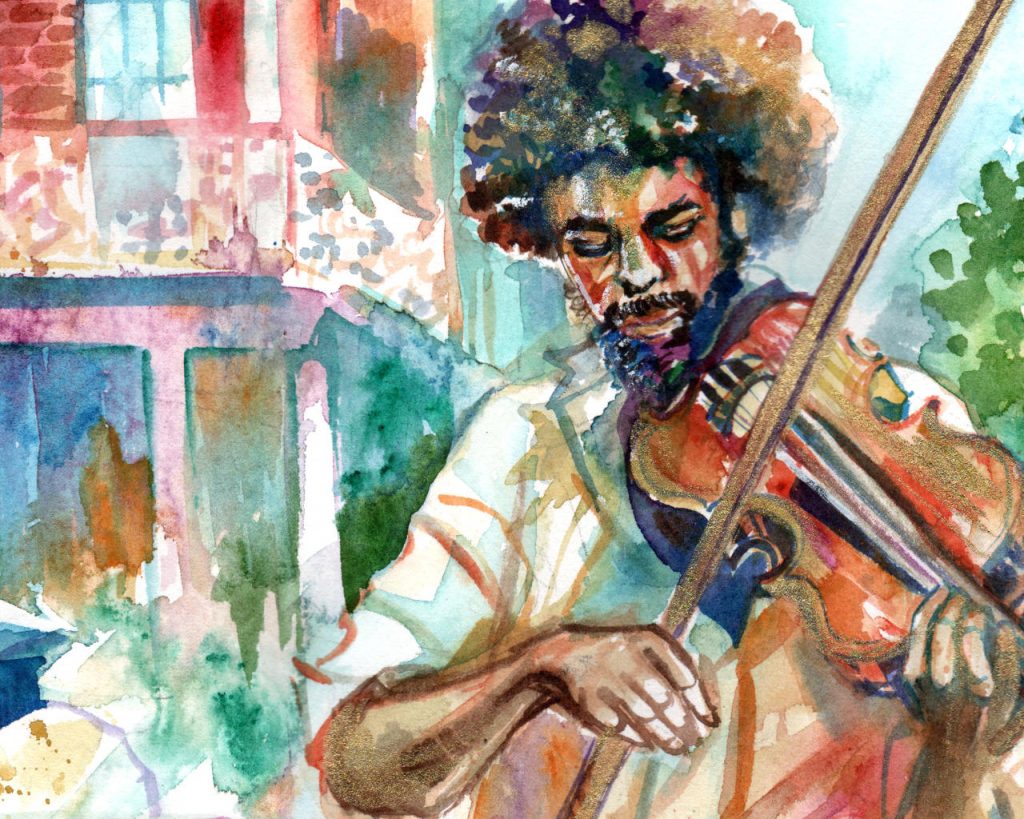 PRODUCT DETAILS:
 

Prints of artwork are printed on medium texture, cold press watercolor paper.

There are various size prints available for this artwork, as well as one original.  See the drop down menu for sizing options

Both the original art and prints do not come framed