Description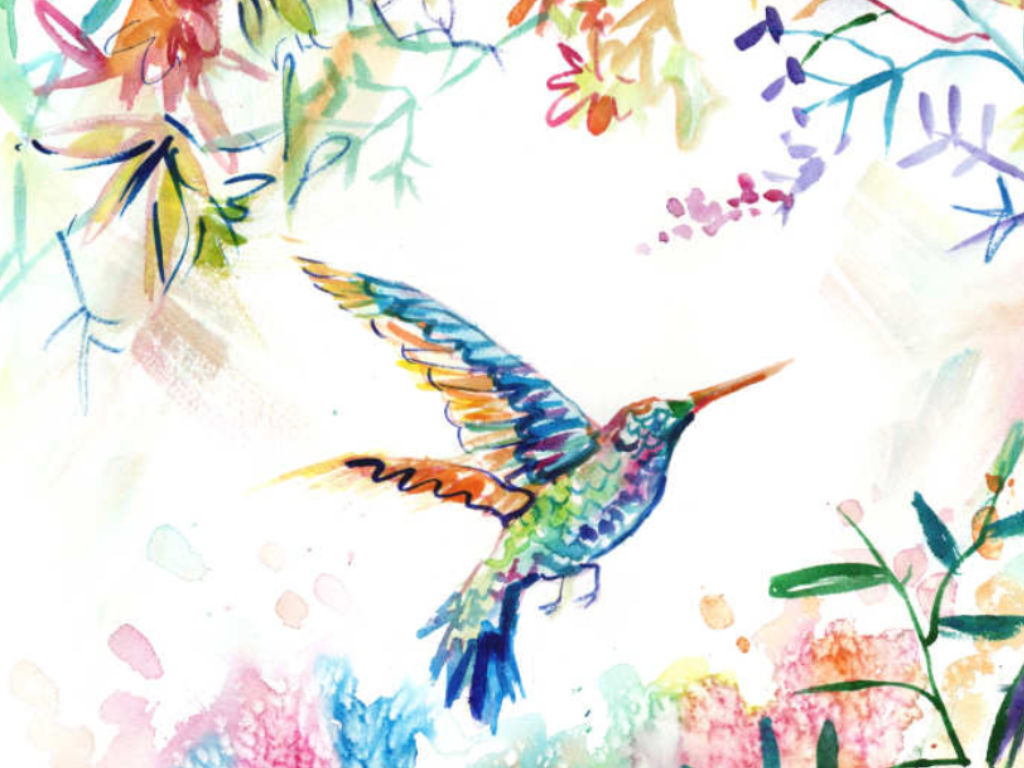 The hummingbird--a reminder of my sweet grandmother
This is another entry I did for a Minted competition. 
The competition them was "Drawing", but they encouraged participants to explore lines and drawing techniques using various mediums–not just pencil.
  I created this colorful hummingbird by treating my watercolor brush like a color pencil.  I used tons of different color strokes to create a "drawing" in watercolor.  When you step away from this piece, the eye blends all of the colors together, but when you look close, you can see the individual lines. 
My beautiful grandmother loved hummingbirds, and we used to always see them outside her window when we would visit her.  I'll always remember the excitement and joy they brought to her when they would come to her bird feeder.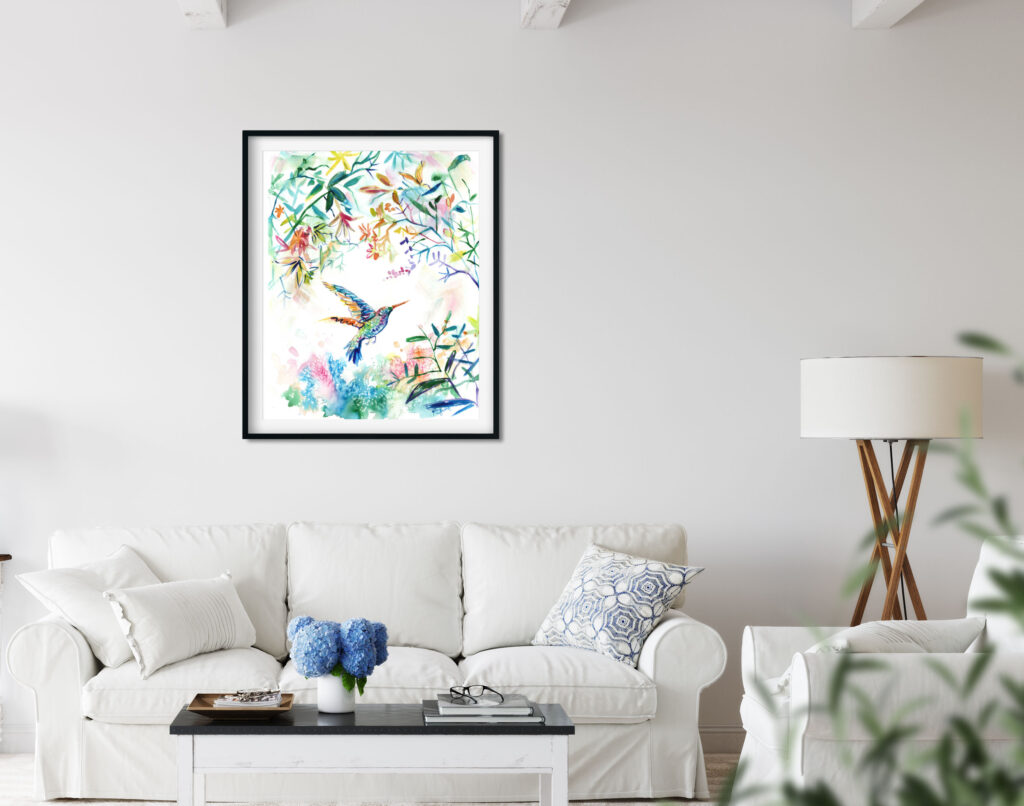 PRODUCT DETAILS:
There are various size prints available for this artwork, as well as one original.  See the drop down menu for sizing options

Prints of artwork are printed on medium texture, cold press watercolor paper.

Both the original art and prints do not come framed
Have questions? I'm here to help!