Description
At night, His song is with me
The Mended in Gold Collection
There are many famous references in the Bible for praising God even in the middle of suffering.  Job blesses the name of the Lord when He both gives AND takes away…and the Psalmist here also uses praise in some of his darkest hours:
"Why are you downcast, O my soul? Why so disturbed within me? Put your hope in God, for I will yet praise him, my Savior and my God. 
My soul is downcast within me; therefore I will remember you from the land of the Jordan, the heights of Hermon–from Mount Mizar. 
Deep calls to deep in the roar of your waterfalls; all your waves and breakers have swept over me.
By day the LORD directs his love, at night his song is with me– a prayer to the God of my life."
Psalm 42:-5-8
The Mended in Gold collection is a line of original watercolor pieces designed to focus on the beauty that comes out of brokenness and how our suffering is used to make us look all the more like Christ.  This painting represents a man praising and lifting his songs to the Most High no matter the circumstances.
I used touches of metallic gold ink in each painting in this series to represent the concept that  beauty truly does shine out of brokenness.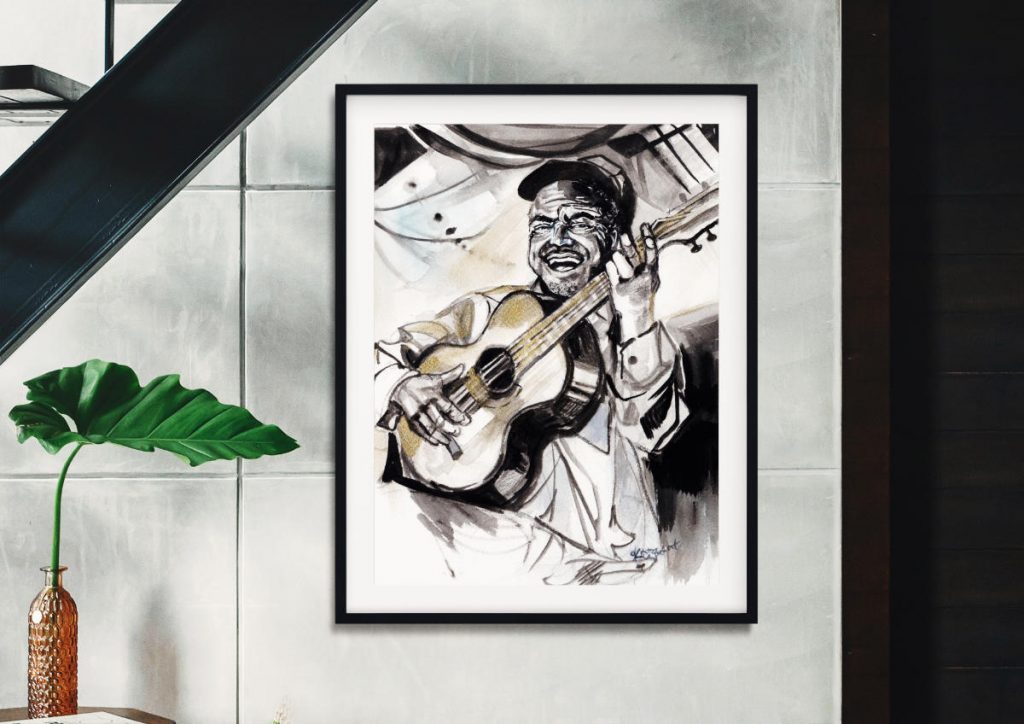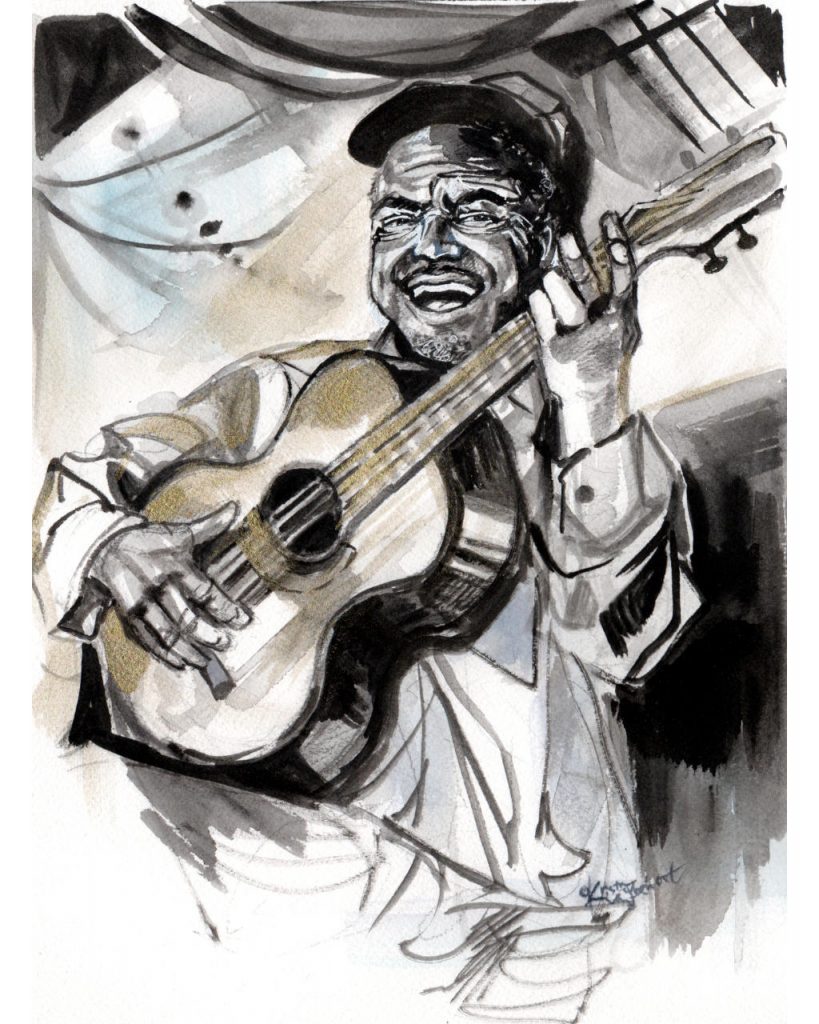 PRODUCT DETAILS:
 

Prints of artwork are printed on medium texture, cold press watercolor paper.

There are various size prints available for this artwork, as well as one original.  See the drop down menu for sizing options

Both the original art and prints do not come framed